Congratulations to all the guitars that made it through the group stage, and commiserations to those who didn't.
We're now into Round 2 of the OSG guitars-under-£500 World Cup! 2nd place is no longer good enough: from here on it's a straight knockout. Guitars are generally considered to be poor at penalty shootouts, so instead I'll cast a deciding vote to settle any draws.
In this half of the draw, we have the winners of groups A, C, E and G up against the runners up from groups B, D, F and H. You have four votes, one for each match, and matches will be separated by dots in the poll. As usual, poll runs for 3 days.
Without further ado, our survivors from the group stage:
ohm-men's sunburst Jazzmaster:
v
Maggieo's black Telestar:
***
gazer's sunburst Framus:
v
Liquitone's blue Jaguar bass:
***
jasonpetzold's red Mustang:
v
Mechanical Birds' white Jazzblaster:
***
windmill's red Teisco bass:
v
Pacafeliz's red Framus: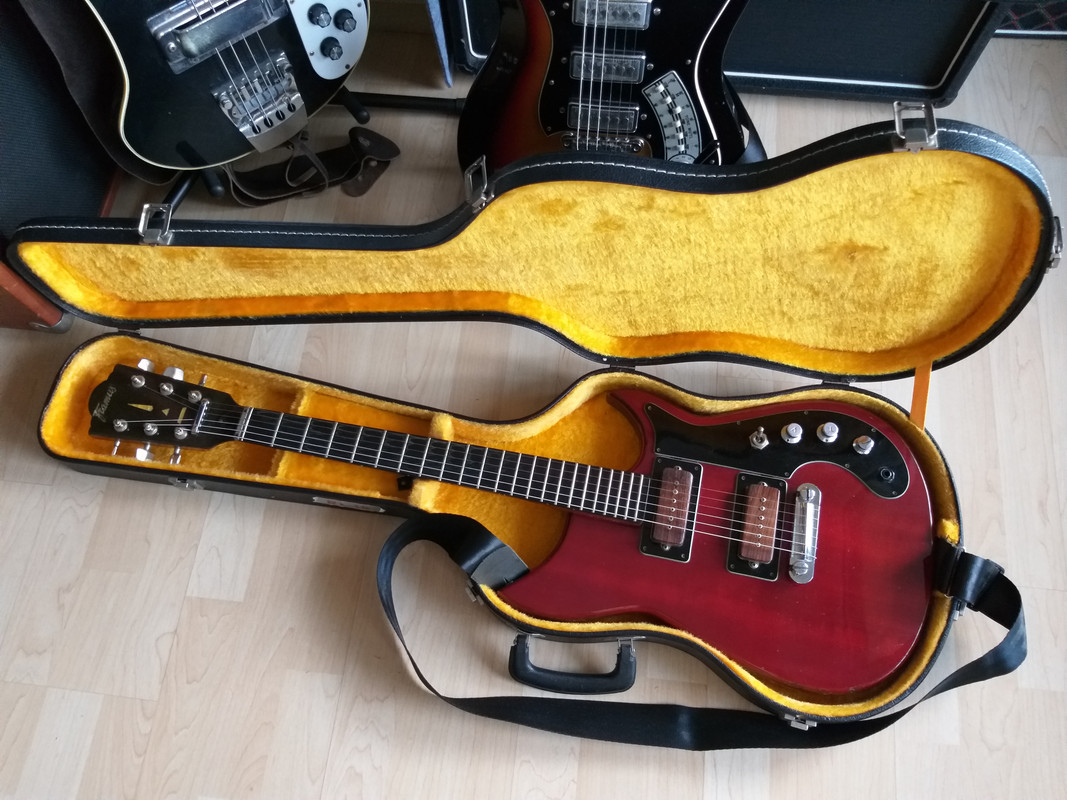 Good luck to all!