I remember drooling through the catalog at the local guitar store at the Steinbergers when I was 16ish, and always dreamed of owning a Steinberger 12. There was a picture of one of the canoe-paddle versions with the 12-string bridge, and I always thought that it would be my dream to have 'that setup, but on the assless strat shape.'
$4 grand was a lot to think about on my paperboy's salary- so I left it there in dream-land. Steinberger soon thereafter was absorbed/dismantled/frankensteined by Gibson, and there ended up being less than 100 12-strings ever completed. Most of them were in the basic 'berger paddle shape, but it looks like ONE at least made it into reality with the wierd bat-arang shape. I've had 'Steinberger 12' saved on eBay to notify me if one is ever listed for going on 8 years now, and this is only the second legit SB 12 string to hit the 'bay in that time- in any shape.
The Trac-Tuner hardware alone has sold for over $3K in recent memory- probably the most legitimate leap forward in 12-string bridge setup in the history of time.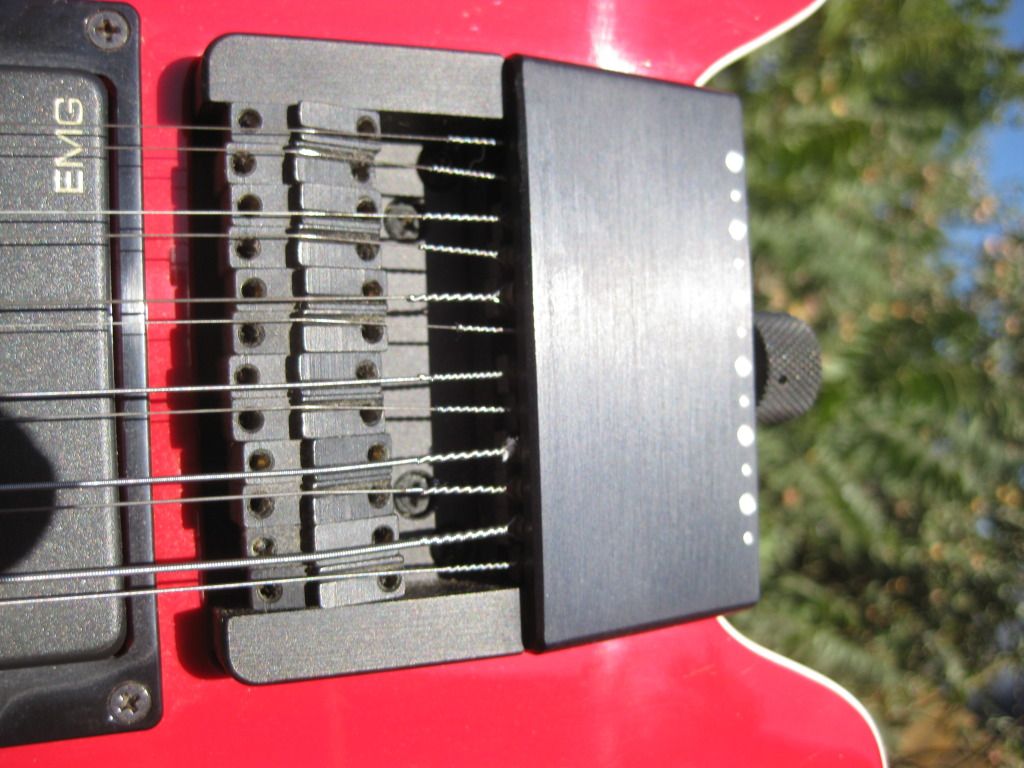 just slide the knob to the proper position, click, and tune!
Dude wants $10 grand for this one, so it's still in dream-land for me, but at least it's a little bit closer.