Hi all,
I've owned a Seagull S6 for several years now but as it sits in the case largely unused, due to its excessive (for me) neck/nut width, I decided it's time to part ways and get a guitar that I can play without getting immediately too tired.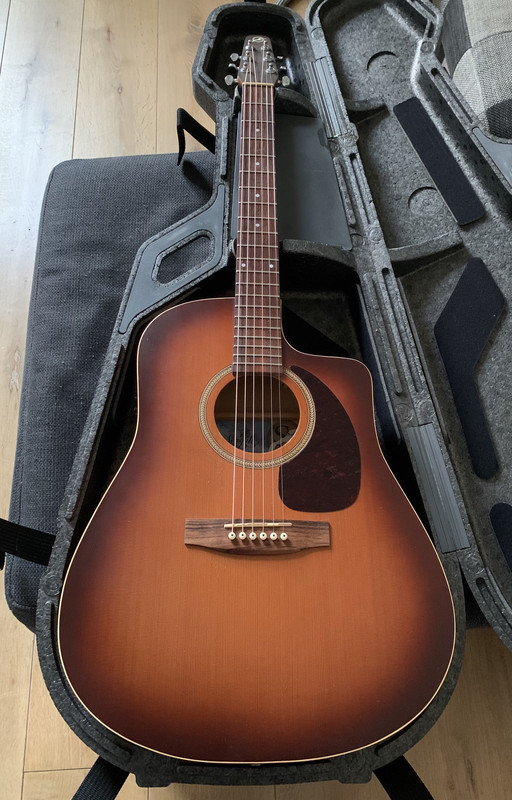 I am not an acoustic player at all but I do enjoy playing a nice acoustic and I personally like the sound of the S6. I would totally buy a Gibson J-45, but I honestly think it's just too much money for what I can do with it.
I got pretty excited about the Epiphone J-45, though. The price point is what I am willing to pay. I used to own a cheap Epiphone acoustic and it wasn't half bad. Nut width is sensibly smaller than my current S6 (46mm vs. 43, I think even smaller than the J-45 according to Thomann) - unfortunately though shops are still closed here so it won't be possible for me to go try a bunch of guitars for a few more weeks (or months, who knows).
Has anyone tried one first-hand? Or has recommendations for other brands/models I should be considering?