ok since on the other thread lotsa ibanez copies are being mentioned, post pics of you ibanez, tokai, greco, maya, el degas, univox, marlboro, kasuga, hondo, aria, yamaha, takamine, eastwood, etc. etc. "lawsuit" rip-offs!
as an additional drool-goodie i give you this site:
http://www.guitarsjapan.com/index.html&nbsp
; oooh yeah!!! take a looksie at the "sold" section. maaaaaaaaaaaan!!!
ok here's mine:
recently adquired "El Degas" Gibson ES-345 copy from the 70s
my 60s Univox Hi-Flyer (Mosrite Ventures copy - we all know!!!)
70s/80s Takamine, Martin D-18 (?) copy
LONG GONE...
70s Ibanez Rocket Roll, Gibson V copy  ---- MAN i regret selling that one!
(i also did have the destroyer - explorer copy- but don't think i have pics of it anymore)
70s Ibanez, Ibanez L6S copy
...and since we're at it, as a boner bonus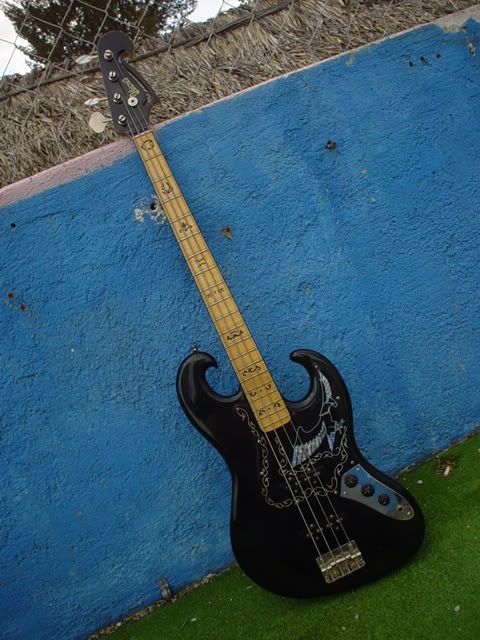 i REALLY wanted to keep this one. 70s Ibanez Black Eagle bass
i also once had a Hondo II les paul custom copy... but i don't wanna talk about it.
(what a P.O.S.!!!)
rock on!
Pat.