...been going thru some personal/"family issues"...
So whatever, I thought, I'm gonna do something good for me, then, I thought.
And even though I'm trying to massively downsize, i got myself a deal on two guitars that had been haunting my dreams for quite a while now.
This is the first one.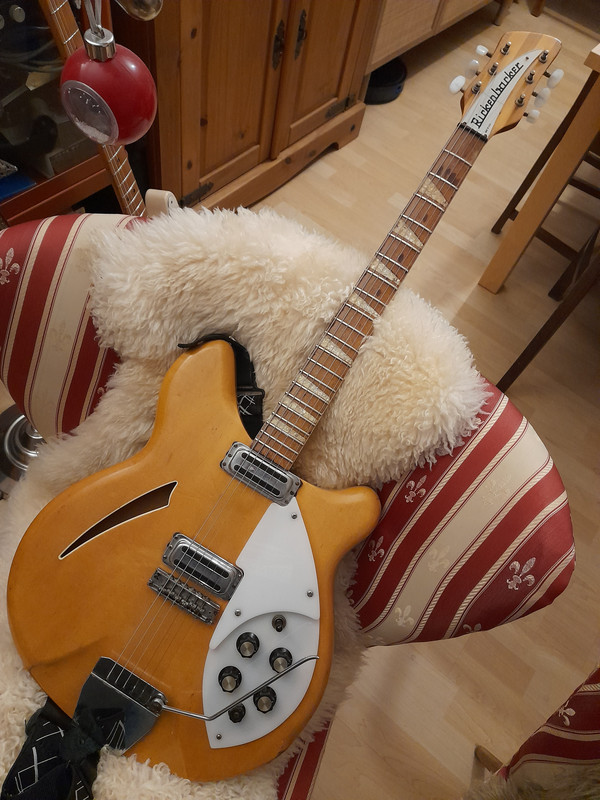 1965 Rickenbacker 365
I would have preferred classic fireglo/sunburst but hey...
Always wanted a real 360, but then again i love using the vibrato too, especially for feedbacks and such.
I traded one of my Rickenbacker 480s + some € for it and MAN I'm stoked. I think I did good.
I'd never played a "real" vintage Rick.
I love the narrow feel and how ALIVE it sounds, even acoustically. The kinda round shape is still kinda weird.
These bridges are bizarre.
I believe it's been refret already cuz of the wearmarks it has. This thing was PLAYED.
Looking forward to the weekend, setting it up and breaking it in.
Now in a couple days the other one should arrive. That one is kinda more standard to me.