Well I managed to pick up a Vox Ultrasonic project in Mexico, my brother is going to post it to me these days and if all goes well it'll be here in about two weeks.
Dunno how much it works or else.
What I do know is it needs a bridge and a fancy tuner.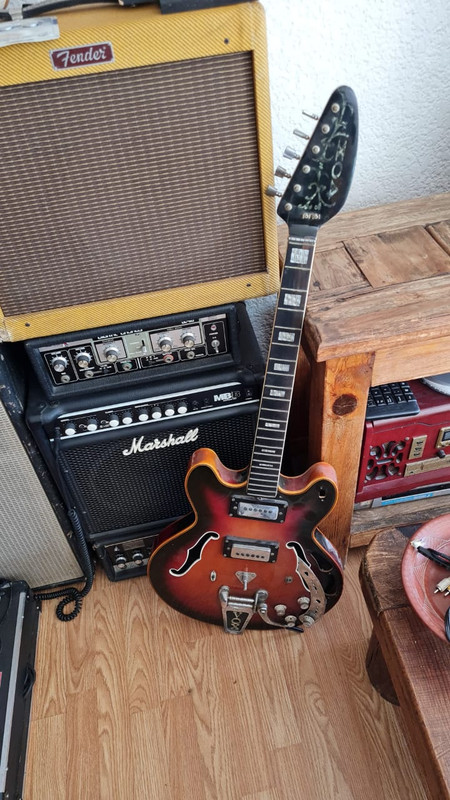 Now, does anyone here know what bridge I can use on this one? Don't care if it's not original, as long as it works.
Thanks! I'm thrilled to start this one!
Pat.