Was just having a little play around on photoshop seeing what my jag would look like with a black guard...
-----
But earlier today I came across this rare thing (again) on the net...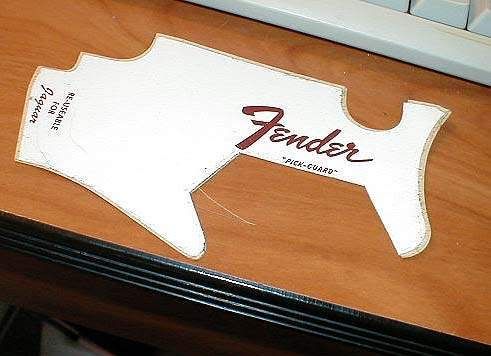 so added that to the equation to see how it may look applied...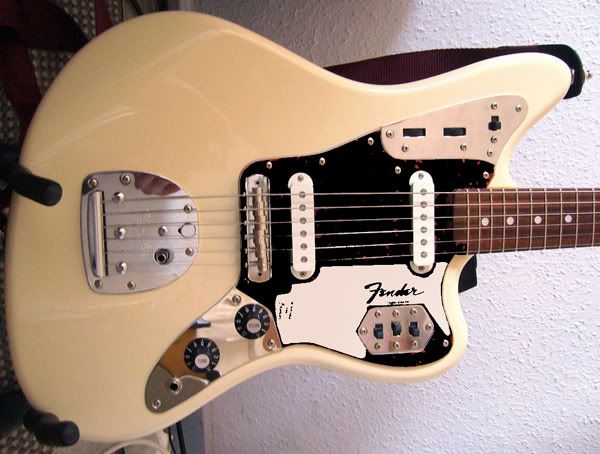 What do you reckon ?? prob look better on a white guard or something I dunno... 

anyone know of a jag with one applied ??
Do you think if I had these made, to sell....
1. Would there be an interest ?
2. Would Fender be unhappy about it if they every found out ?