The Gibson '57 Futura is one of the guitars I've had in mind building for some time. For several days now I've been working on the body. First, this is the general goal.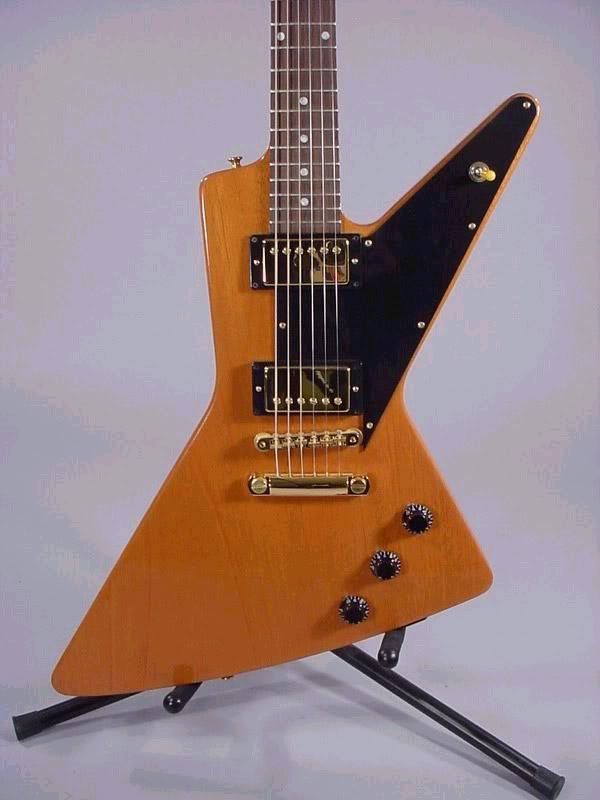 One major consideration is the headstock. I don't really care for the original Futura headstock. If I do a split headstock, the Robin Machete style is more what I have in mind.
I've been working on the body. The wood is cypress (or cedar) and is extremely light. I don't know how attractive it would be in a natural finish, so I may end up painting or staining this one. Here's what I finished with today.
And another photo.
Other specs include:
25 inch scale rosewood fretboard on a maple neck.
Glued-in neck
Two humbuckers.
TOM and stopbar tailpiece
2 vol. 1 tone comtrols with 3-way switch
I'm staying in Taiwan for the summer, so I'll be able to keep a steady build schedule throughout August. However, my workshop is not air conditioned and tempertures/humdity are quite high. I can only work about two or three hours at a time.
Comments and questions welcomed.