As mentioned, I have a pair of nice 90s Vester Rickenbacker 360 clones (fireglo and jetglo) of which I prefer the black one.
They both have toaster pickups that sound decent.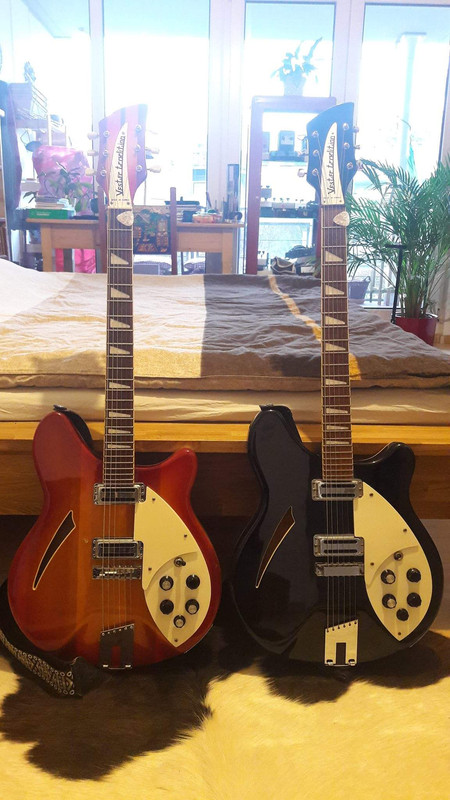 About a year ago I impulsively bought a single old Rick higain pickup (I prefer the look of these) for cheap. Now I wanna put it into the guitar.
Got the rubbers that go under the pups today (€20 FML!!!)
So now the question is, which one in the neck, which one in the bridge?
Suggestions, pros and cons?
Thanks!