PAT. # 2.972.923

Posts: 1488
Joined: Tue Nov 14, 2006 5:19 pm
Location: DC Burbs
Nope.

Still don't dig 'em.
---
PAT. # 2.972.923

Posts: 592
Joined: Fri Mar 26, 2010 5:20 am
Location: Glasgow
The Riviera headstock suits the Riviera as it's in proportion to the size of the guitar but it looks ridiculous on a Les Paul or other small bodied guitar.
---
PAT. # 2.972.923

Posts: 1695
Joined: Mon Aug 01, 2011 10:39 pm
Location: Ojai
I could give a shit about the headstock if they'd ditch that awful 60's Slim Taper D profile.
Local milk person
---
PAT. # 2.972.923

Posts: 2980
Joined: Mon Jan 09, 2012 1:12 pm
Location: Jacksonville, FL
Contact:
after looking at all of the NAMM offerings and a few youtube videos, they don't look that bad in real life and I am 100% down with this SG Custom. I really dig the headstock with the binding and it has an ebony fingerboard.
It looks like it has the '61 style joint, which worries me. I've seen too many g400s snap right at the heel. A few of the other SGs have the same heel as modern SGs, which is a major improvement imo.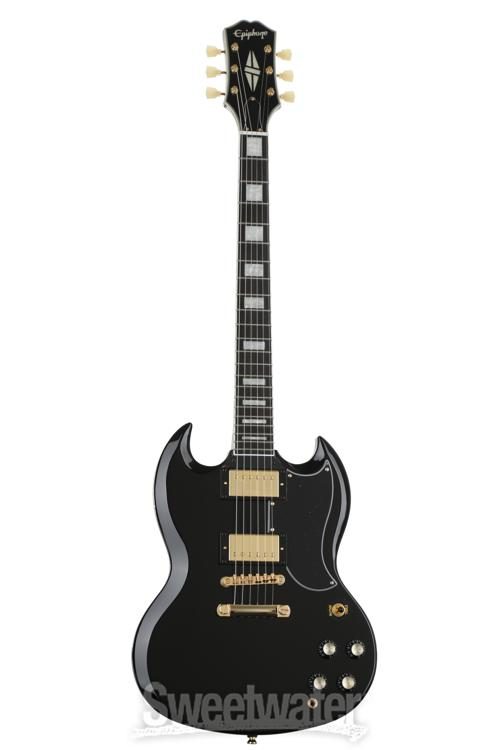 ---