I have just become the owner of an Epiphone ES-175 Premium. And it's very nice too.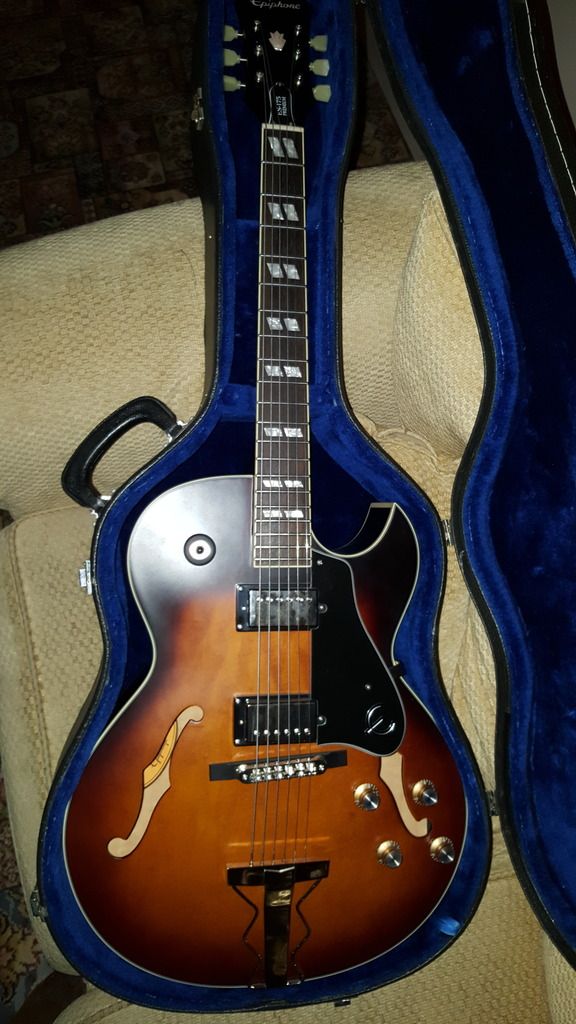 I've always fancied a 175 (probably something to do with Steve Howe) but never managed it. So when this one popped up locally I had to ask whether the seller would be interested in an Epi Casino - which he was!
It's got Gibson pickups in it (which is good as I'm not that impressed by Epiphone humbuckers) a pinned bridge and better quality tuners, pots and wiring. The finish is satin which feels thinner than the usual glossy finish, although I'm not sure I'm that keen - it sort of makes the guitar look halfway between something boutique and something IKEA.
It came with clothesline flatwounds on it with an action like a limbo-dancer's practice bar but now I've set it up with 10s (which in retrospect are a little too light). It Sounds pretty damn good acoustically and plugged in it goes from very mellow to whatever the opposite of that is... very un-mellow I suppose. Sounds pretty decent with masses of dirt too. I'm yet to use it 'in anger' as it were... I'll have to get a bit of practice in actually playing it standing up. I don't want to end up as one of those 'under-the-chin' players!