Hello everyone still listening.
I've finally had some success with a batch of prototypes back from laser cutting.
Esquire, AVRI JM, LR jazz blaster
5-hole Tele, TM JM, AVRI jag all looking good.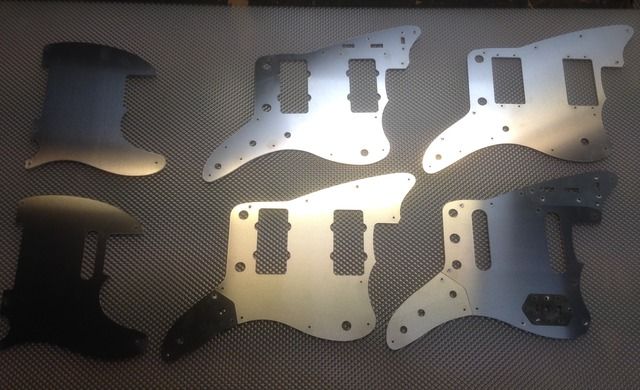 Now to countersink the holes and head off to the anodiser for a quote.
Thanks for your patience!