Last year I was looking for a Fender Jaguar guitar.
But there were no cheap options for me at the time.
So I decided to build one myself.
I started looking around on the internet for some ideas and color combinations.
And after a while I came across John Frusciante's amazing 1962 Fiesta red Fender Jaguar:
So my goal became copying this guitar as good as possible (without busting the bank
)
And my starting point was this 'jaguar' guitar kit from Aliexpress:
https://www.aliexpress.com/item/4000126 ... 2aeeAZkNpd
I contacted the seller, and asked him to change the neck for the kit with another neck he has for sale:
https://www.aliexpress.com/item/3302597 ... 3bc2drJuQ7
Why did I do this, you might ask?
A lot of (cheap) guitar kits have bad necks.
Sharp frets, not leveled, cheap dry wood and they don't look as good.
I ordered multiple times from this seller and they make high quality guitar necks,
with amazing fretwork, good quality and good looking wood and they make it custom for you.
It is a 25.5'' flame maple neck with a rosewood fretboard, 22 frets, bone nut, pearl dots and bottom truss rod adjustment (not in the picture, but the listing was for a vintage truss rod adjustment).
So I hear you thinking, 25.5''?! That does not fit!
But this is actually a modified Jazzmaster kit...
The body is routed for a Jazzmaster. And I think they did this to save money to redesign the guitar for the Jaguar configuration.
At first it was weird to me, but I actually started to like the Idea (because many guitar players don't like the 'short' 24'' Jaguar scale) and gave it a shot and ordered it.
It came in a few months later (had to be built for me specifically).
And the quality was pretty good. But the wiring was completely weird.
The kit did't have slide potentiometers on the upper control plate, but it had switches in this location.
I can't remember how it was wired, but it was really weird.
The electronics were cheap (which I expected), the pickups were cheap Strat type pickups and the 'chrome' plates were actually plastic.
But the base was good. The body was really nice (mahogany wood). And the neck looked and felt good too.
So a lot of parts had to be swapped out.
Here is a list of the parts I put in:
[*]CTS/Switchcraft Jaguar wiring
[*]Chrome Fender Jaguar control plates
[*]Fernandes The Revival Strat Pickups
[*]Gotoh Kluson style vintage tuners
[*]60's serial Neckplate
This is where I was finishing the body: (white primer nitro and fiesta red nitro)
I didn't make a lot of progress pictures, so here I already completed the first version of the guitar.
(as you can see I didn't receive the lower control plate yet)
I liked the 25.5 inch scale, it feels a bit like a Strat.
But there were a couple of things I didn't like as much.
The neck was a bit glossy and dark, the bridge pickup was very bright, the bridge was a bit stiff and I didn't really like the inlays.
So first I sanded down the whole back and sides of the neck, and refinished it with Nitrocellulose amber and clear lacquer.
I got a Schaller roller bridge: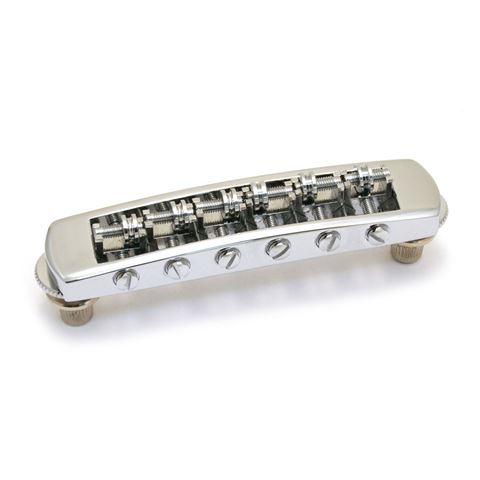 I removed the old pearl dots and replaced them with clay dots.
And finally I changed the wiring, so that if the pickup switches are both down, the pickups are in series.
I used the guitar like this for some months, until I came across some vintage Jaguar pickups.
They are probably 1962/1963 with gold brackets
http://www.offsetguitars.com/forums/vie ... 1&t=114183
I got them, rerouted the pickguard and put them in. And they sound amazing

!
So this is the 'Finished' guitar:
Let me know what you think