One of my New Year's resolutions was to pare down the gigantic project pile I've amassed over the last 20 years by building some of the things I've come up with in my twisted mind...then sell off all the rest. I honestly have enough top shelf bodies, necks and parts to put together between 15-20 high-end guitars from the ground up. I clearly don't need - nor want - that. Partially, because I'll never play them and do them justice, but also, because I prefer living in marital harmony with my wonderful, patient wife.
This idea struck me a while ago, when a giant ad on my daily DC Metro commute reminded me of wanting to order a custom guitar in a Plaid graphic back in the late '80s/early '90s from Hamer, but I never pulled the trigger. At the time, I was looking to come up with something along the lines of Rick Nielsen's checkerboard Hamer Standard from the back of "Dream Police", which I drooled over as a kid. A couple of years later, Blues Saraceno turned up in a few guitar mags with a signature Yamaha shredder in a similar finish to what I had had in mind, and the air was let out of the balloon a bit.
SO...
A friend of mine highly recommended a Midwest builder who does phenomenal work, and thought this might be something doable. I reached out, we talked about what I had in mind and two days later, the deal was done and it was underway. Basically, a Plaid, Hollowbody, double-bound Tele 12 string, powered by a single TV Jones 'Tron.
First coat of clear: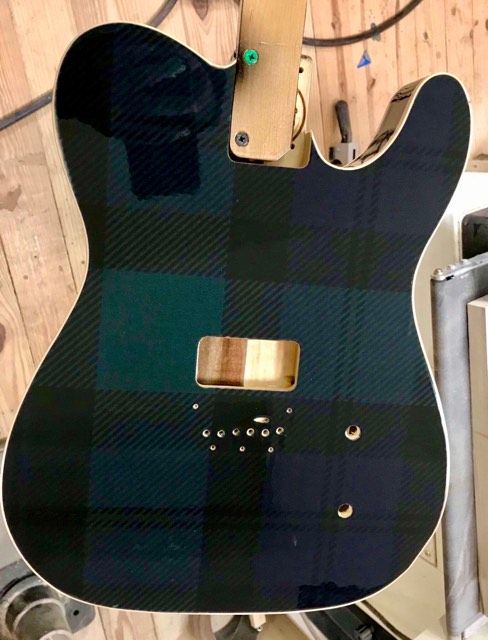 [
[URL=https://smg.photobucket.com/user/cmatth ... j.jpg.html]
Just after final buffing: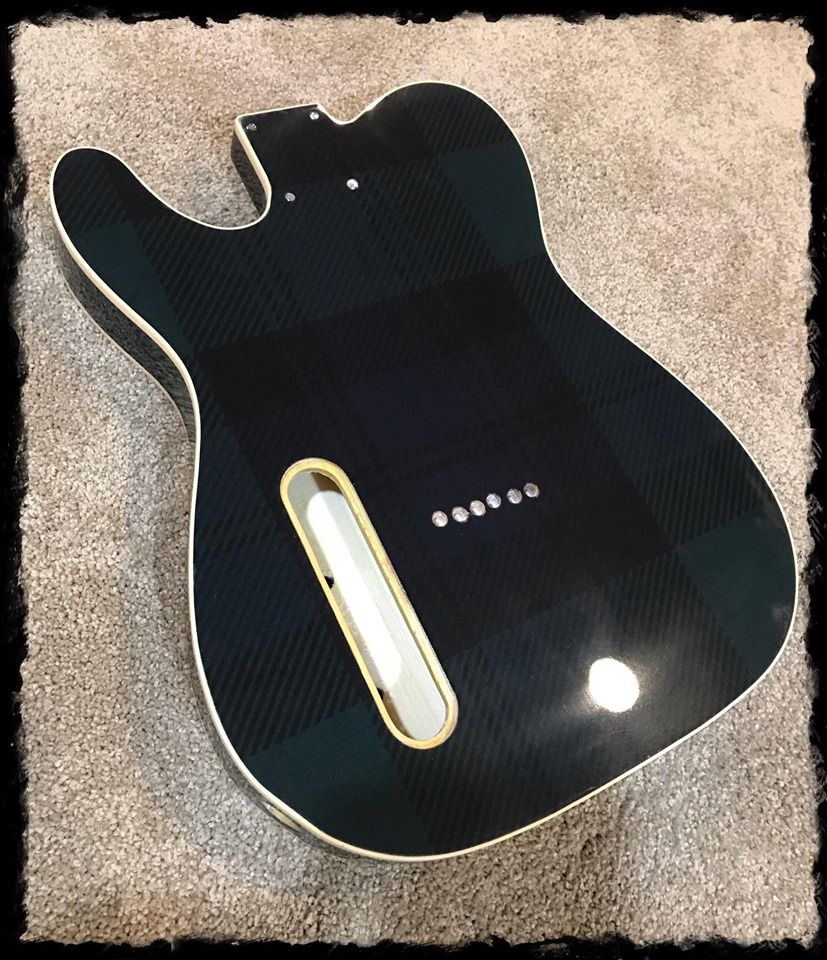 (The ferrules in the back aren't wonky...they're for a particular bridge)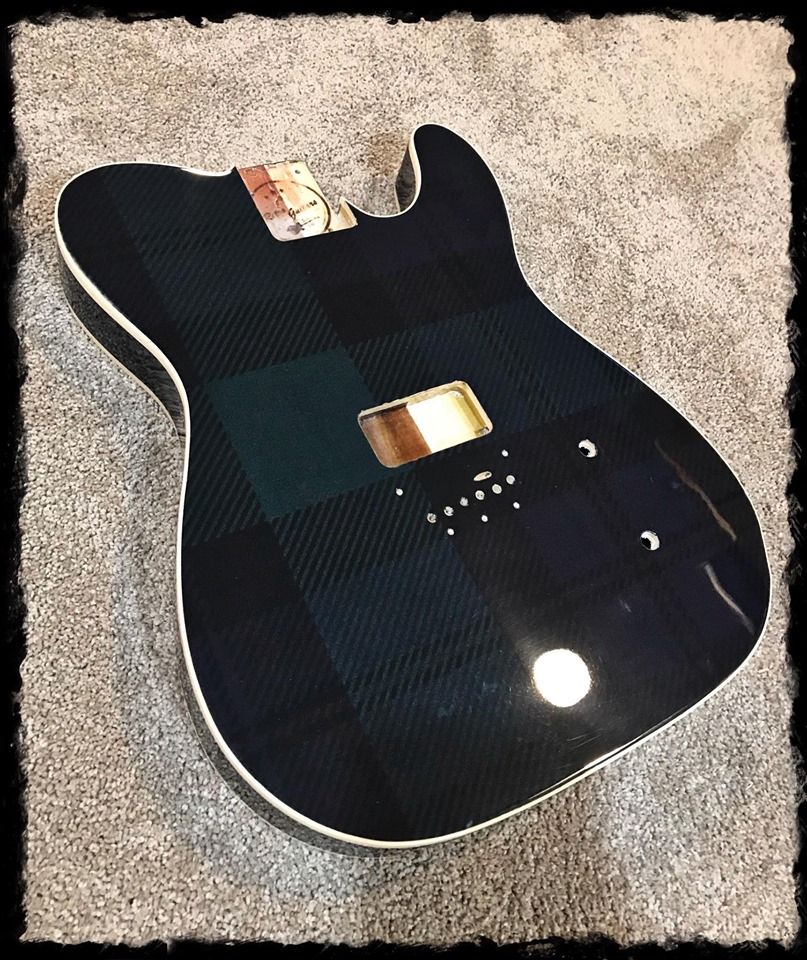 Even the sides are Plaid!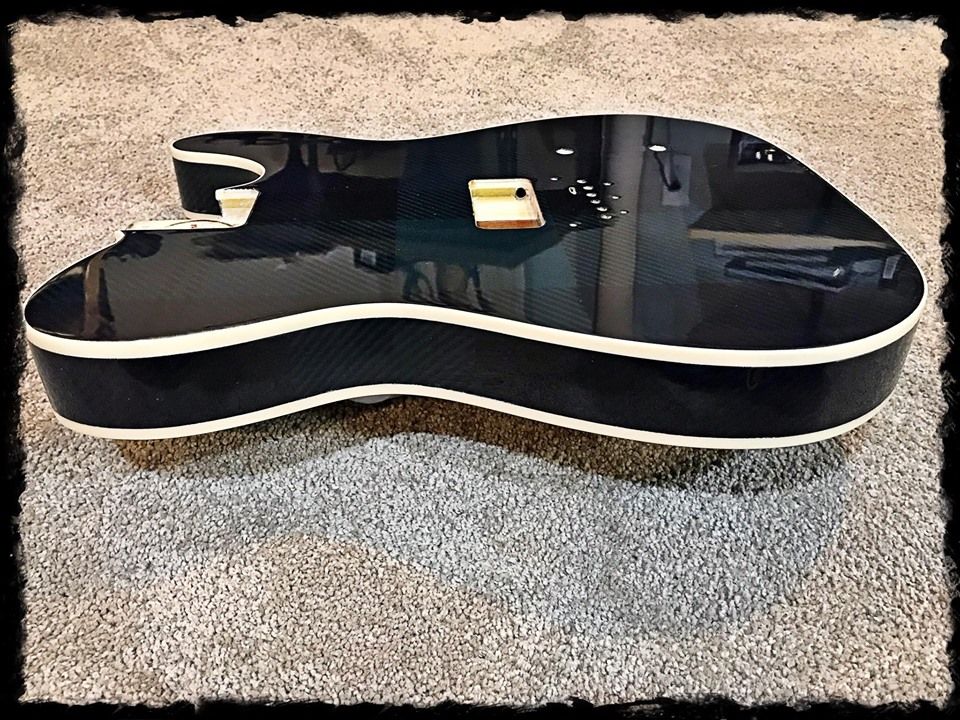 I'm a HUGE TVJones fan, and have them in most of my favorite guitars. For this build, I reached out to the ever helpful gurus at TV Jones (who got back to me within hours - even during NAMM Week!!), and we agreed that a Power'Tron would edge out a Super'Tron for the classic "Rick Jangle" I was looking to achieve.