Hi,
I recently received this wonderful guard from Ben (Theworkoffire). It looks a little more blue in person than on the picture.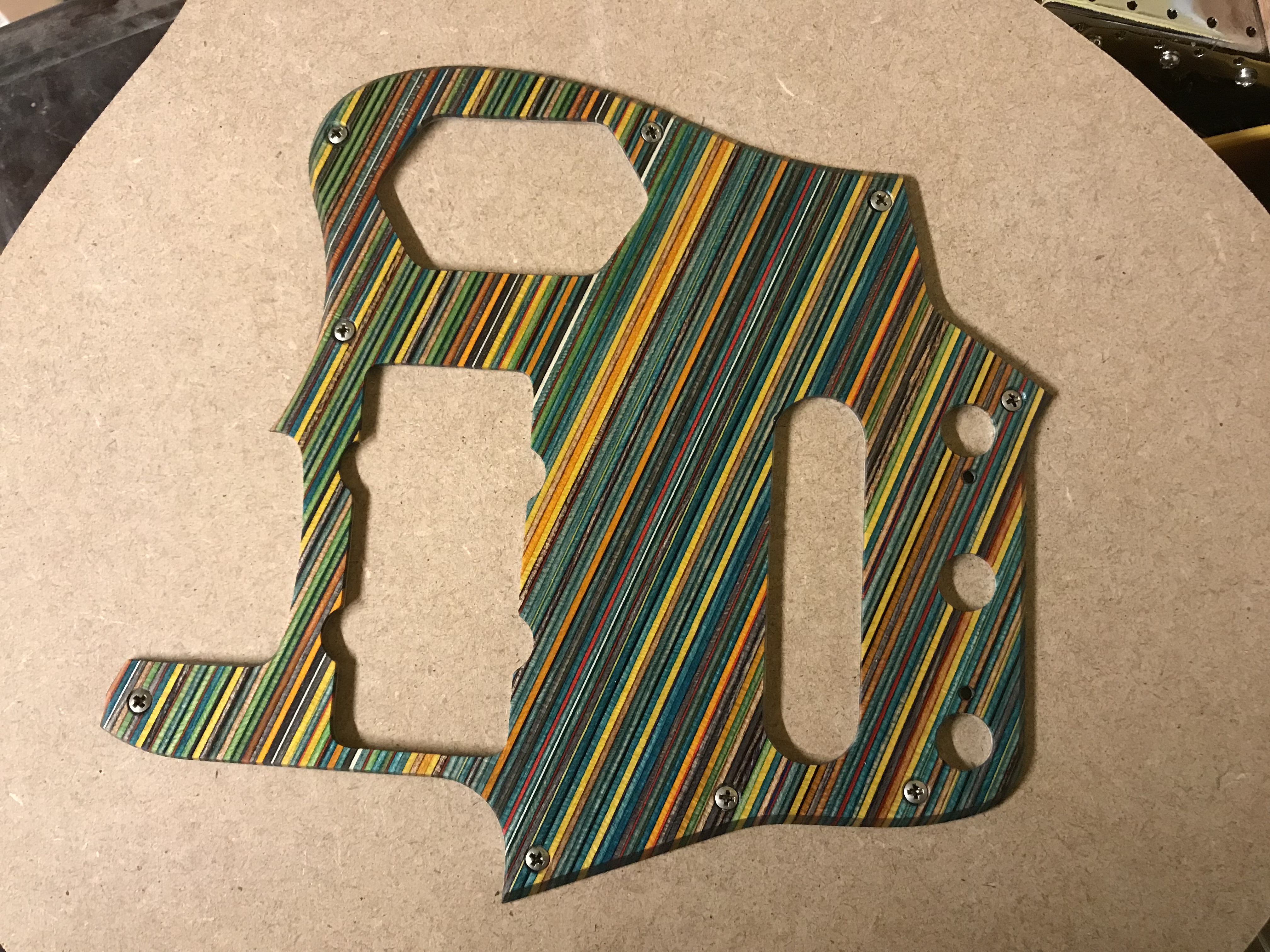 and have this alder jag body from Neil Haynes. I use to cut my own bodies but I just can't find the time these days. Obviously, I'll have to enlarge the neck pickup cavity. The body is fairly lightweight, under 2KG.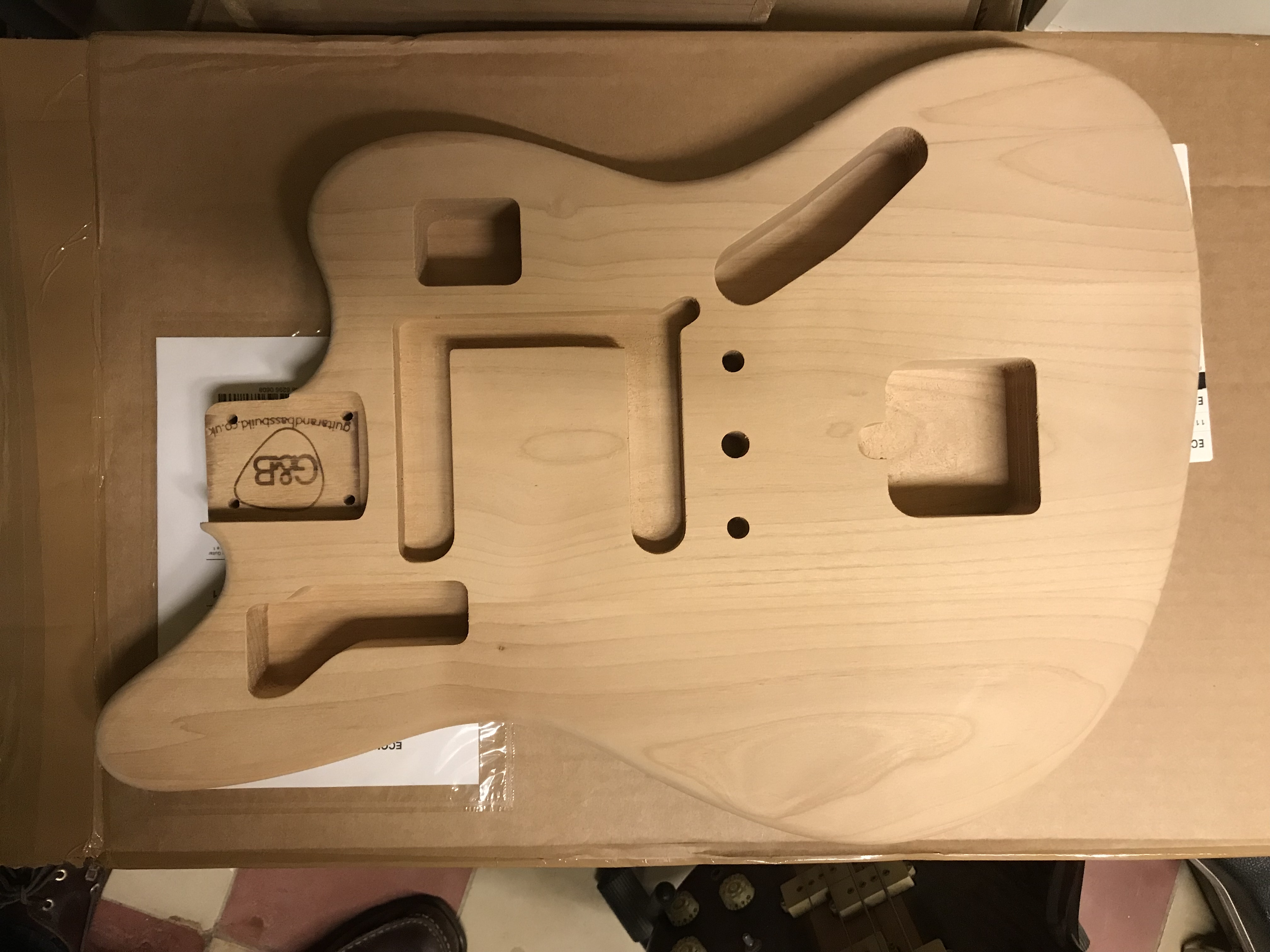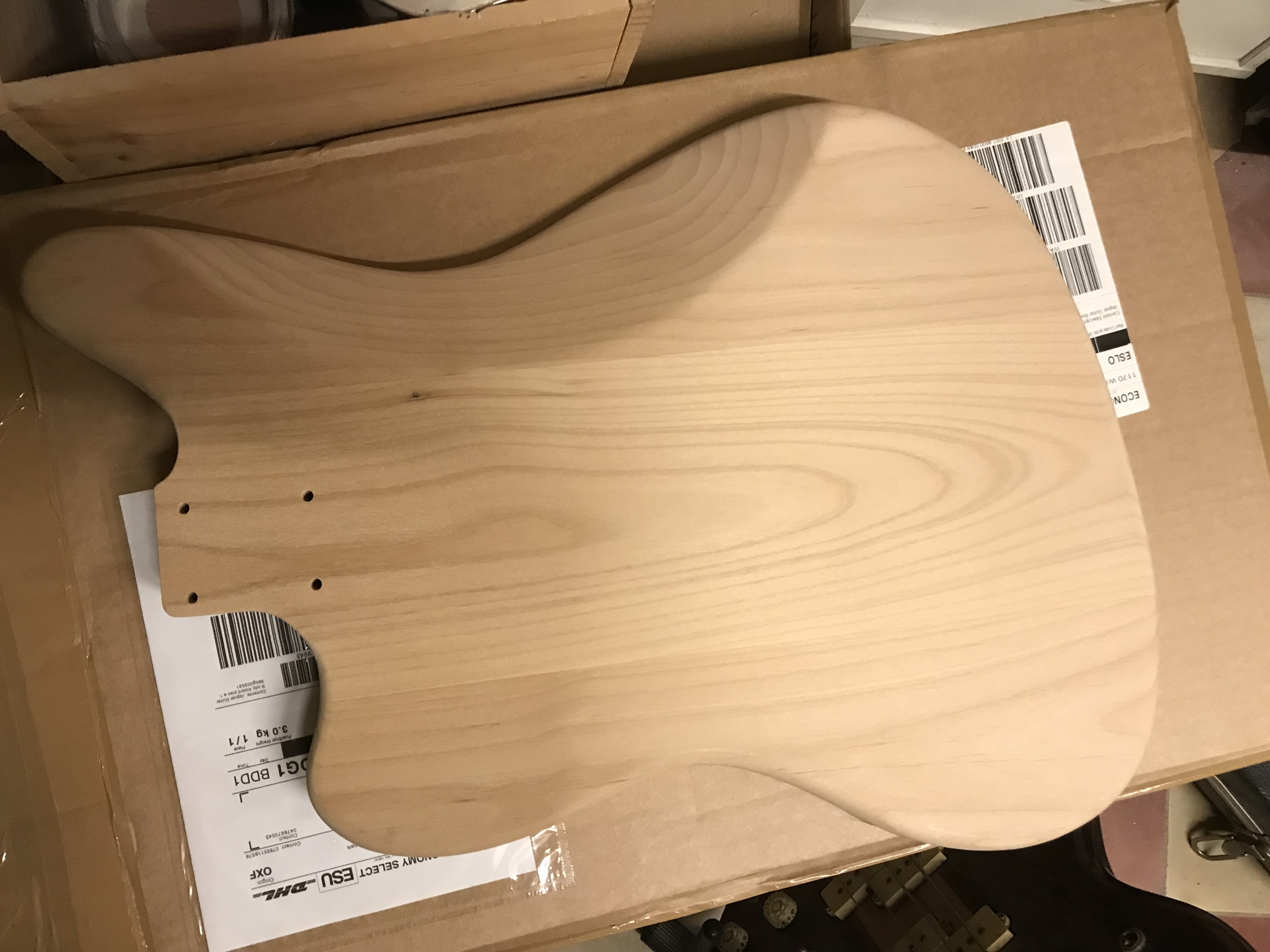 and this 1964 neck (that probably showed up in the "why did you do this thing to me" thread). I bought it from Will more than one year ago and waited for the right project to use. Apart from the butchered headstock, it's a really nice neck with a beautiful dark board and the right amount of aging to feel great in the palm.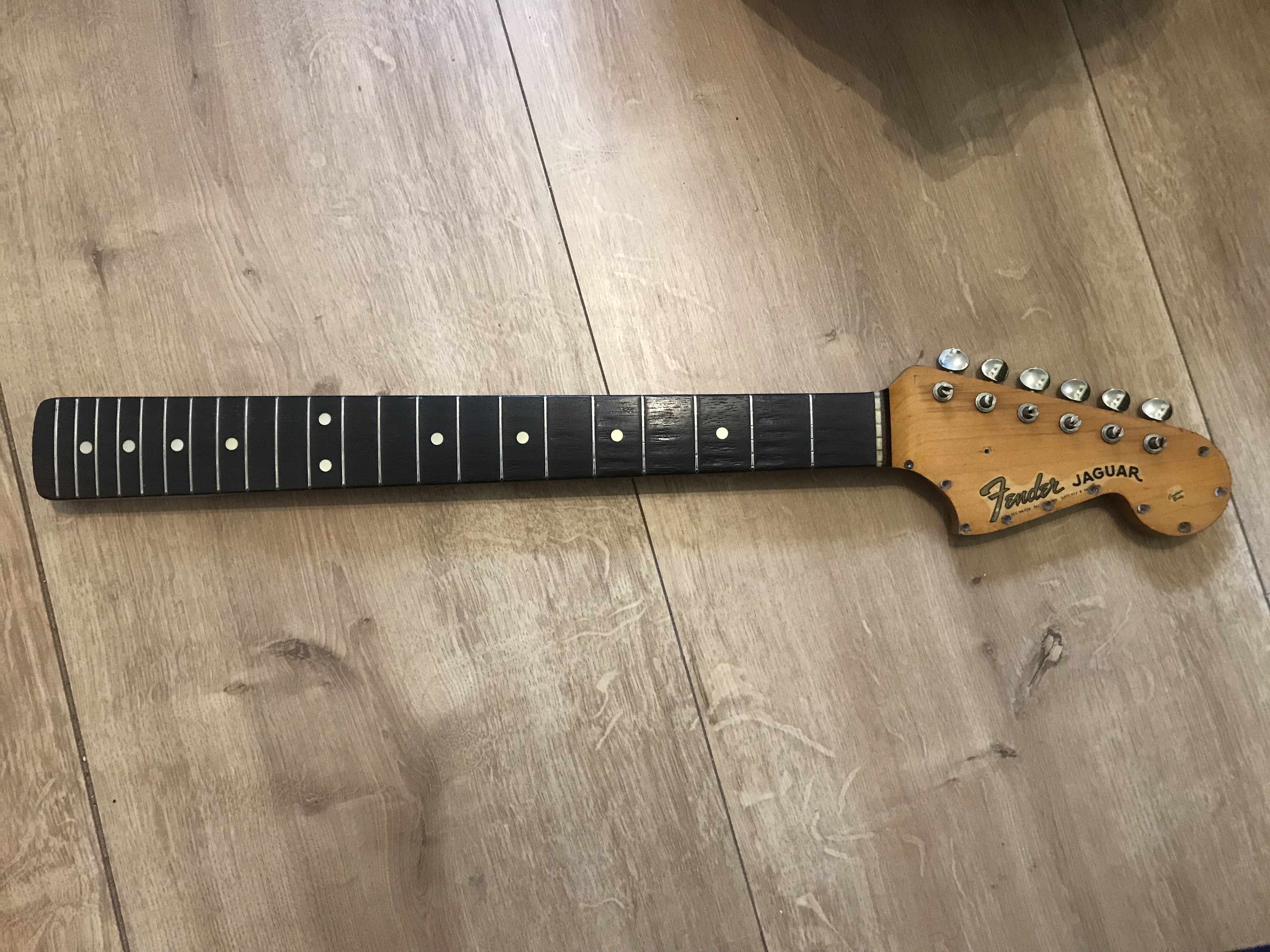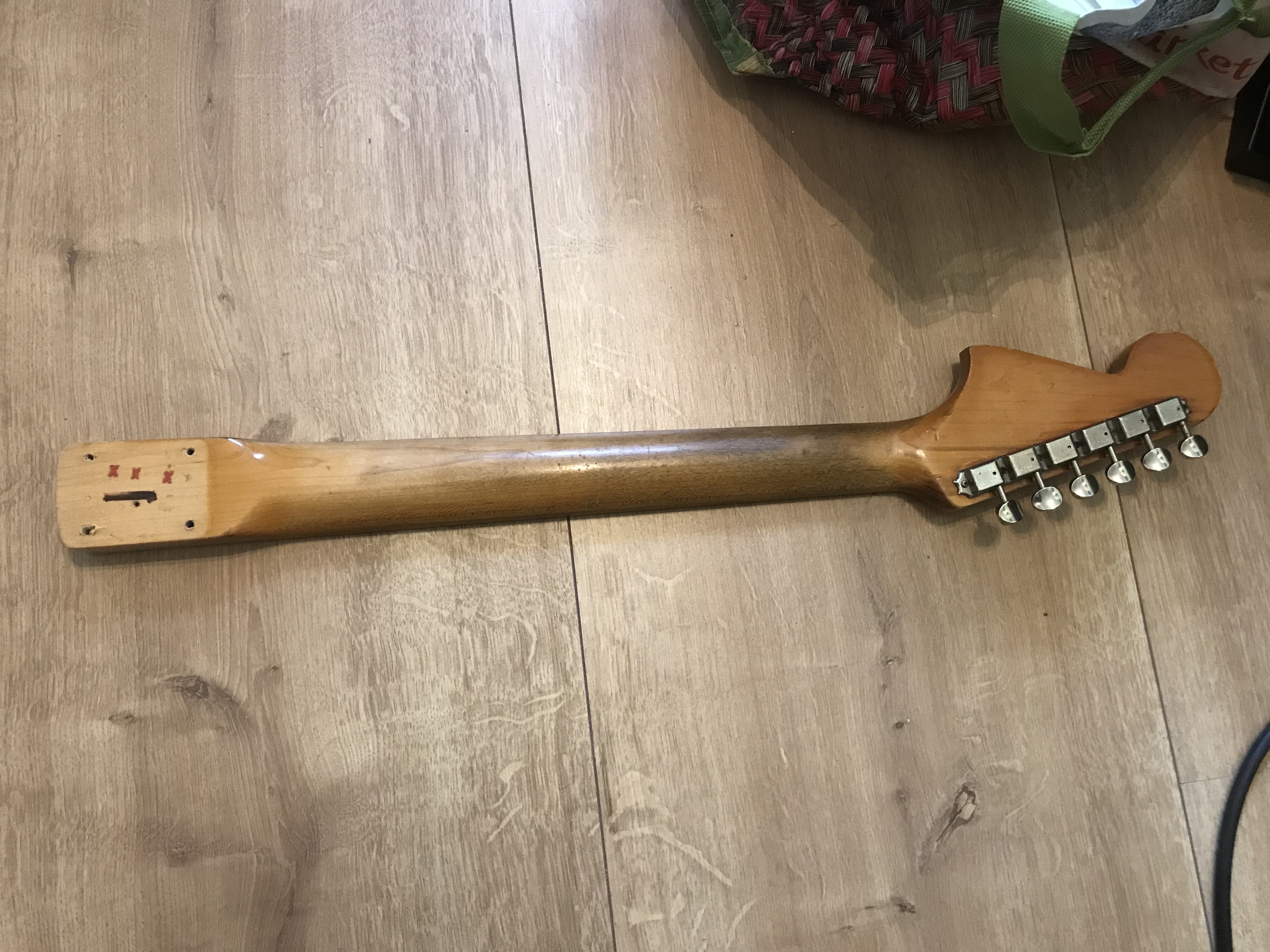 So now I've have to settle on a color, and I'd like to have your opinions. I'll stay in the blue to green range though.
My favourite for now, some kind of dark yellowed LPB :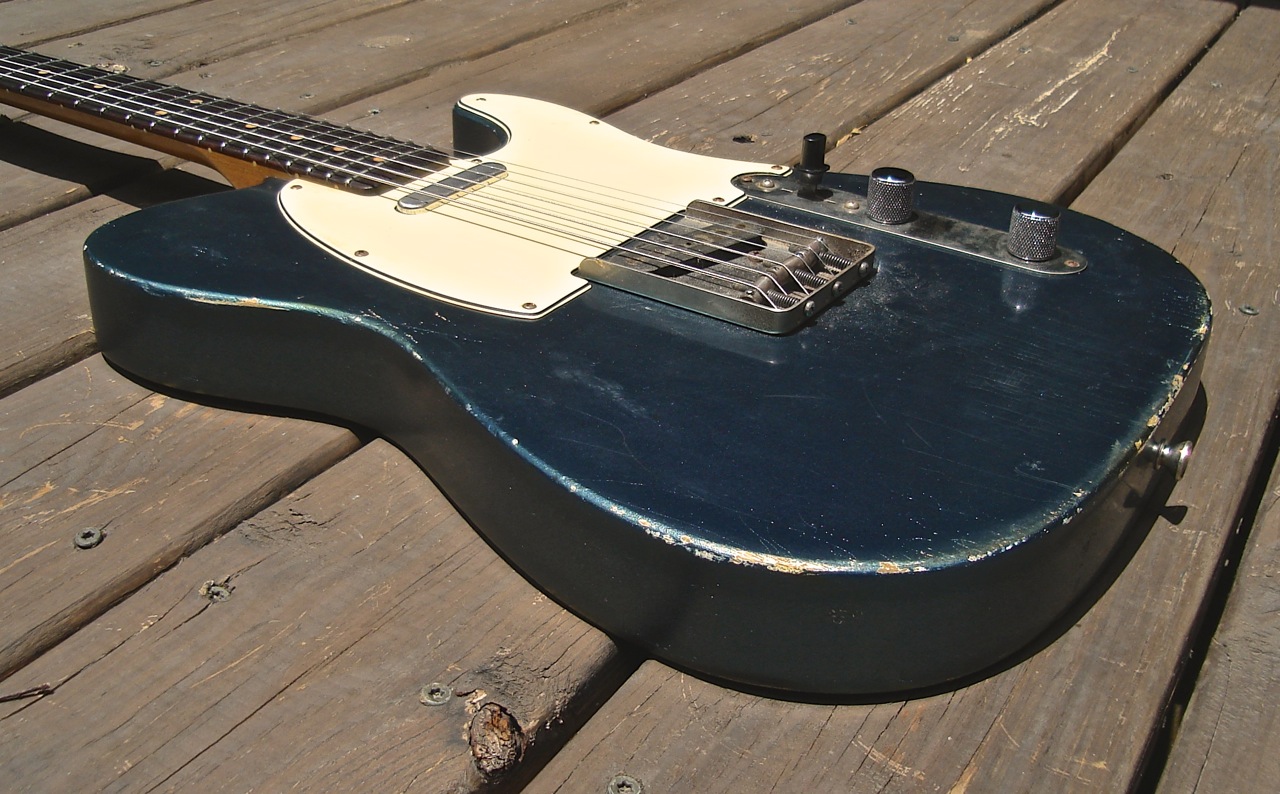 or an even darker blue metallic, that looks almost black depending on the light, like this tele I made during the summer :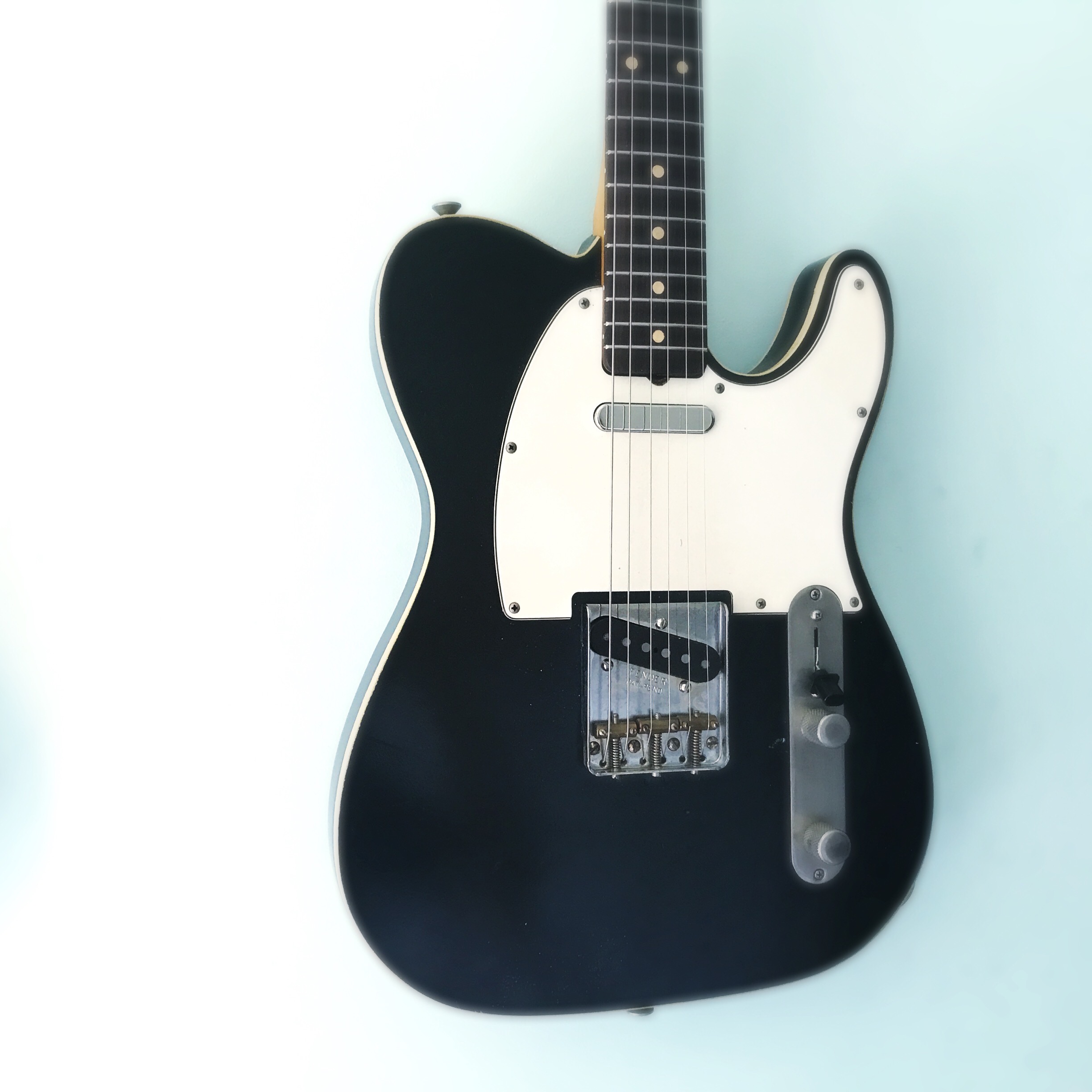 But I also like Teal green metallic or a yellowed Ice blue metallic. The best color to match the guard would probably be a lighter yellowed LPB or OTM, but I already have two guitars in those shades.
So what do you think?