I guess this guitar is an offset... But anyway - I think that the Reverend Double Agent III is one of the greatest modern guitars. The combination of scale lengths, pickups, hardware, etc. make it easy to play and nail a ton of tones. The bass contouring is genius, and I like the trem. It's probably the most versatile guitar that I own. So, I picked one up with a thicker neck and am going to make it into a project.
Here's what we're doing:
Marty Bell Champagne Sparkle Refinish
Lollar Goldfoil Neck Pickup
ThroBak SLE-101 PAF Bridge pickup
Cream or white plastics, I need ideas!
It should turn out really well. I'm pumped. I might also throw in another gold foil in the middle, eventually.
Progress so far:
Here is is stripped down, double checking that the Lollar Goldfoil will fit in. It does, perfectly. Notice the finish fade...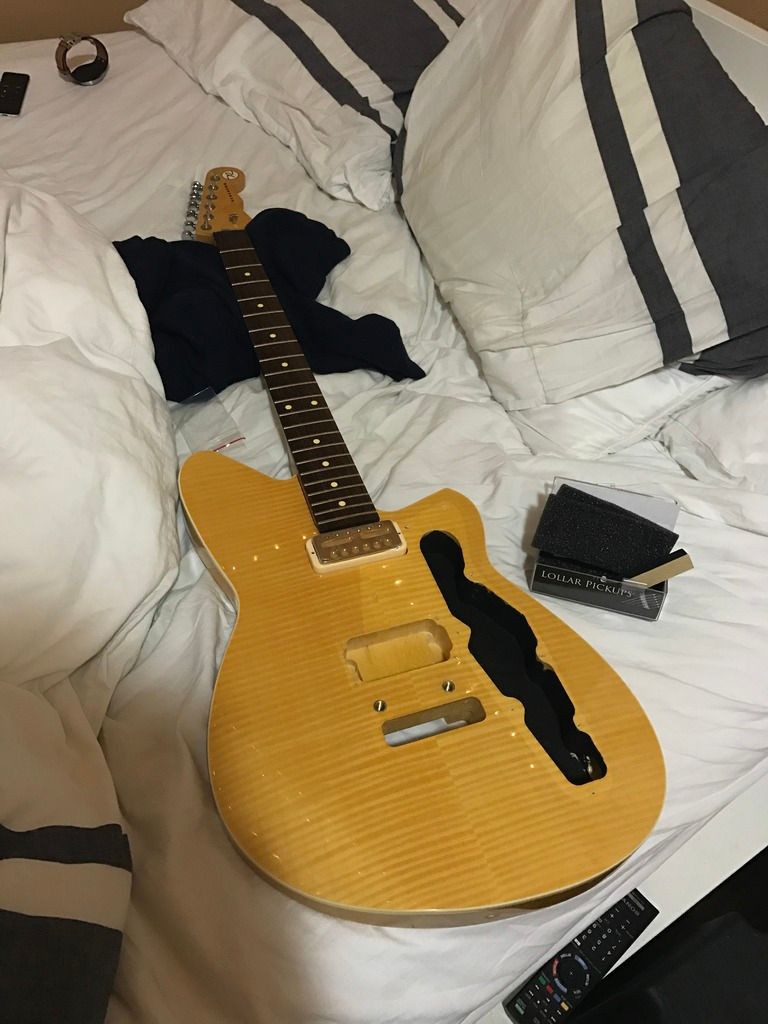 Here's the finish I'm going for: