ok i see there's A LOT of 60s offsets everywhere, but we hardly get to see the ones from the 70s, or even the last-issue early 80s ones.
now's the time to show off!!!
let me start with a guitar the HOPEFULLY someday soon will be mine. she's my other ex-guitarrist's 1972 jazzmaster...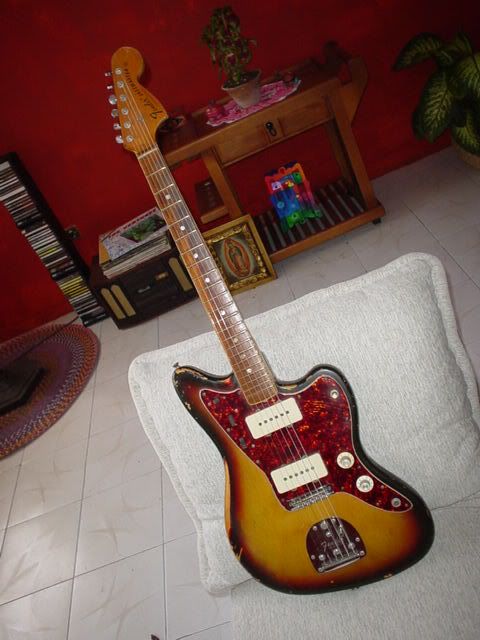 she's quite beat up like i love 'em (looks pretty clean in the pic, though) and yeah... has gone thru a HORRIBLE fretboard swap which will have to be reversed someday. she's basically unplayable as-is, so now she's got a cheap squier strat neck on. bummer. i LOVE the b&b necks...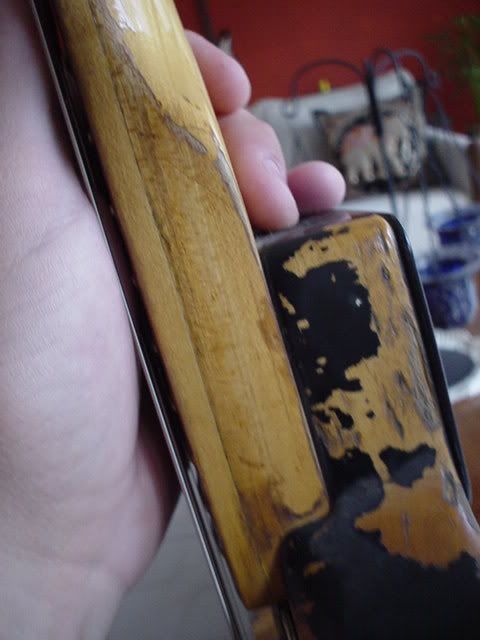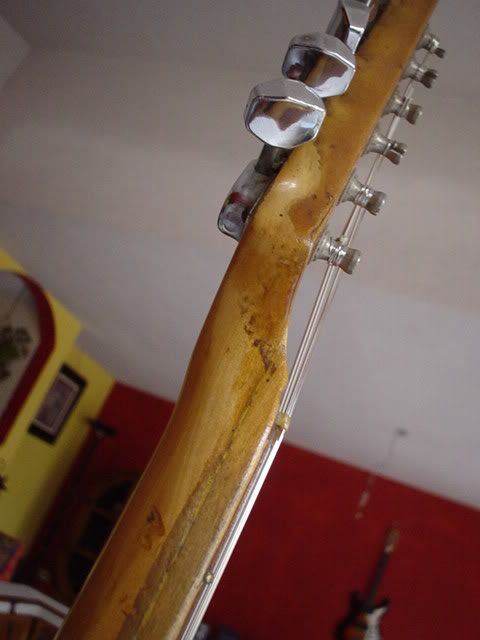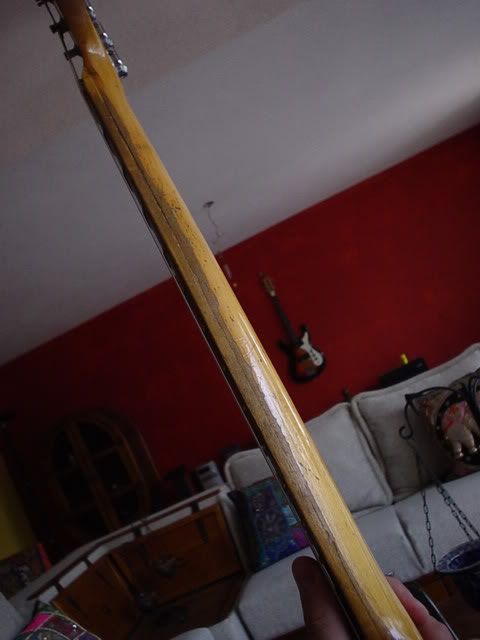 see how they just ripped off the old fretboard and glued a 1 inch thick board on there. THE HORROR.
oh well... so i say... she will be mine, oh yes... she WILL be mine.
*sigh*
now let's see yours!
oh and them blackguards too!!! 

Pat.