I decided to swap around / sell some parts and put together a kinda-authentic Jazzmaster. ...I've only ever had a Jazzmaster made from a newer body and a Coronado neck.
This Jazzmaster body popped up on ebay - it didn't go for a bonkers price, so I managed to pick it up from the seller along with a Jaguar mute he was also selling. (the mute is for another project - it's not going on the Jazzmaster, I promise!)
I was totally surprised when the package arrived in the mail and there were a few extra things wrapped up in the bubblewrap - he included an original owner's manual, bridge cover, brass tub, and trem plate too, without even letting me know that he'd be sending them along. So nice!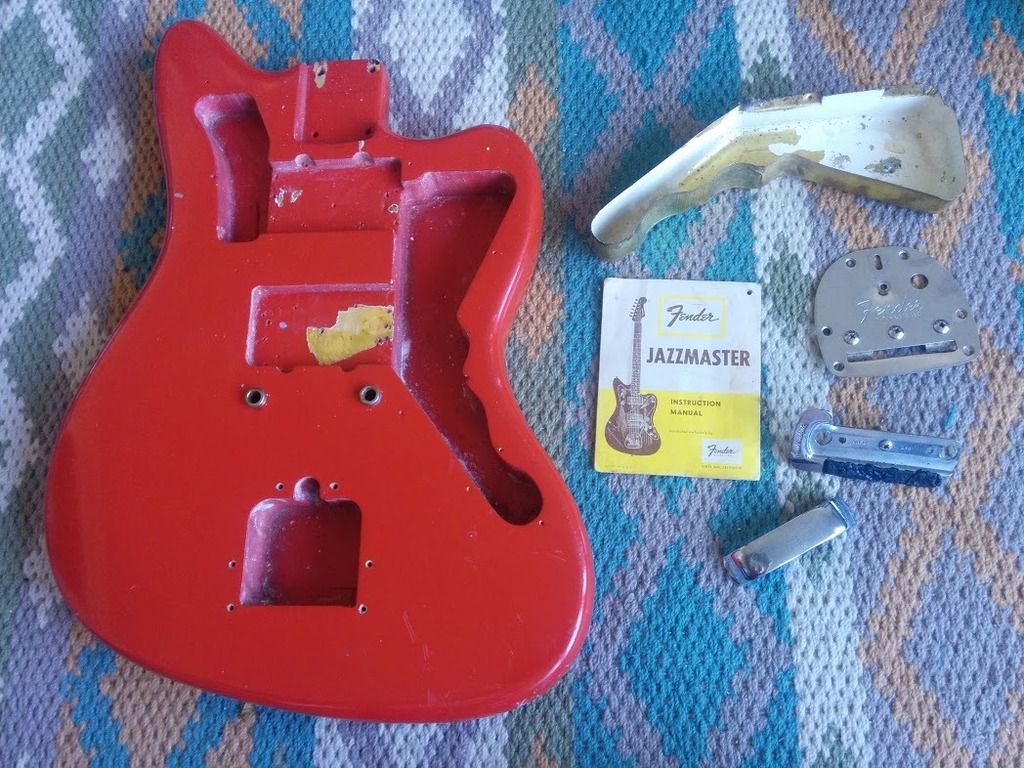 Ah-ha! So that's how this thing works!
I scraped the newer paint off of the neck pocket, trem, and pickup routs, (I'll post photos later) but I only have seen part of what might have been a penciled-in date. I'm guessing that the body is from 62 or 63 since it has tall bridge thimbles, traces of where a paint stick was used in the neck pocket, a hole for a wire leading to the trem rout, and the bits of sunburst finish that I've seen are in an old lacquer. ...I think it'll get a nice Sherwood Green refinish.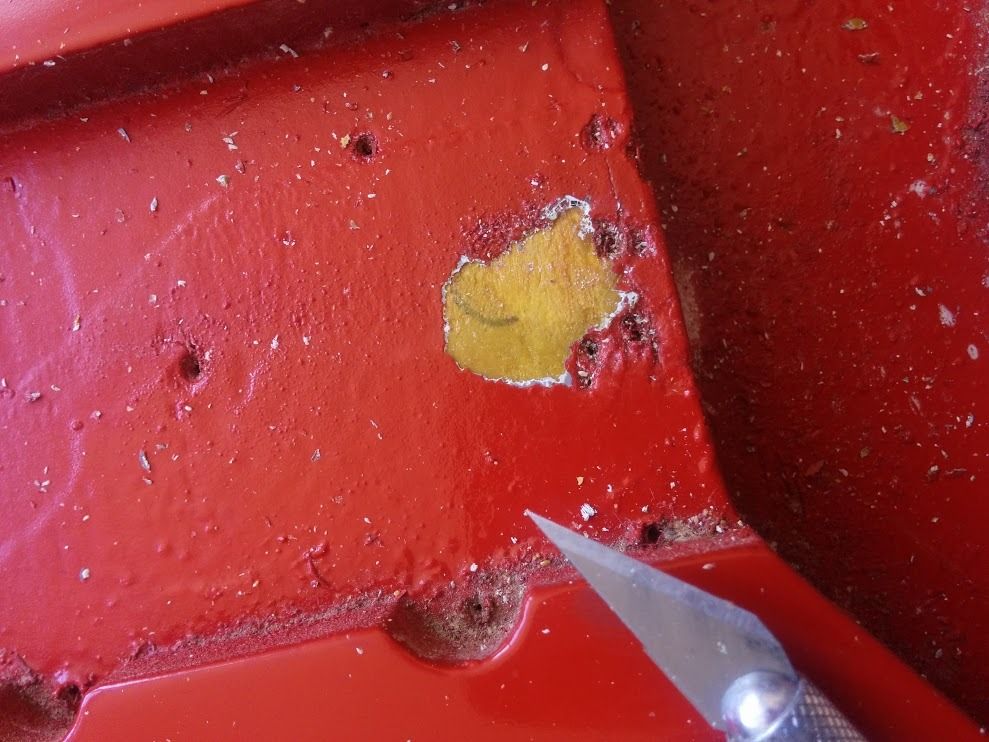 A neck popped up a few days later on ebay - it was kinda expensive, but it was too close a match to the body to pass up:
I'm happy with how this is coming together so far - I'll post some updates as they happen. ...next steps: remove the Fiesta Red refinish and track down a pickguard!