Alright I have a customer that brought me a 1965 Mosrite in pieces that he wants restored. Here are some pics.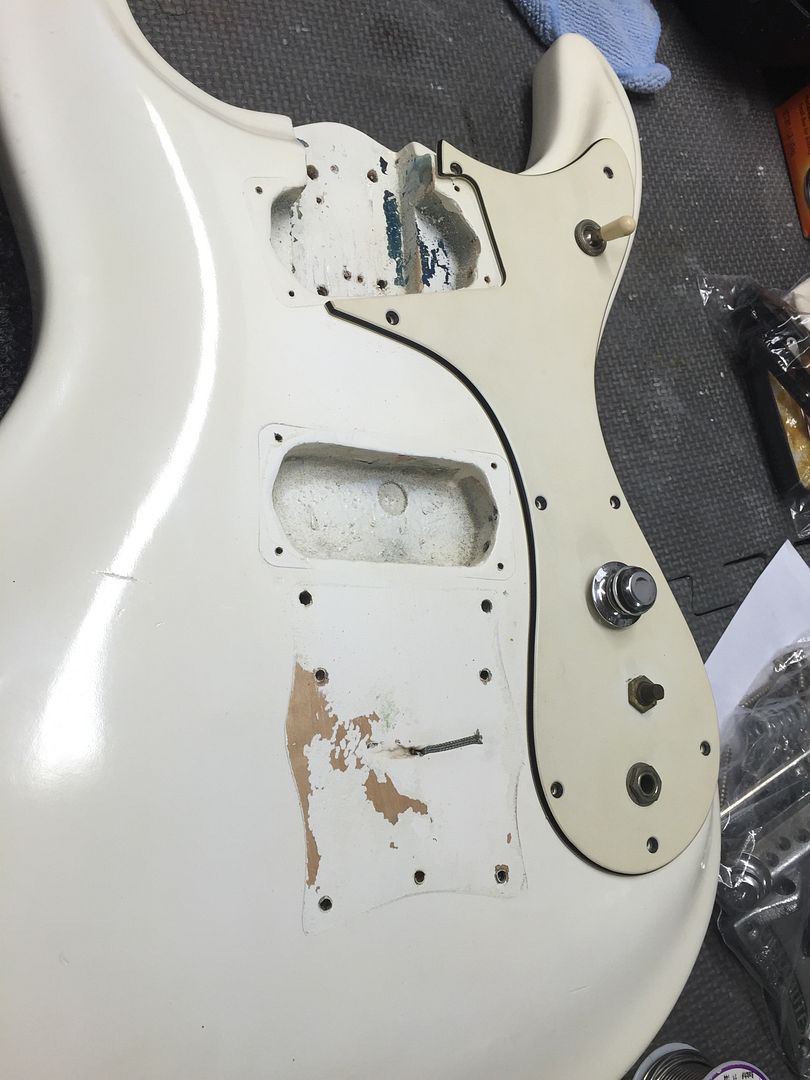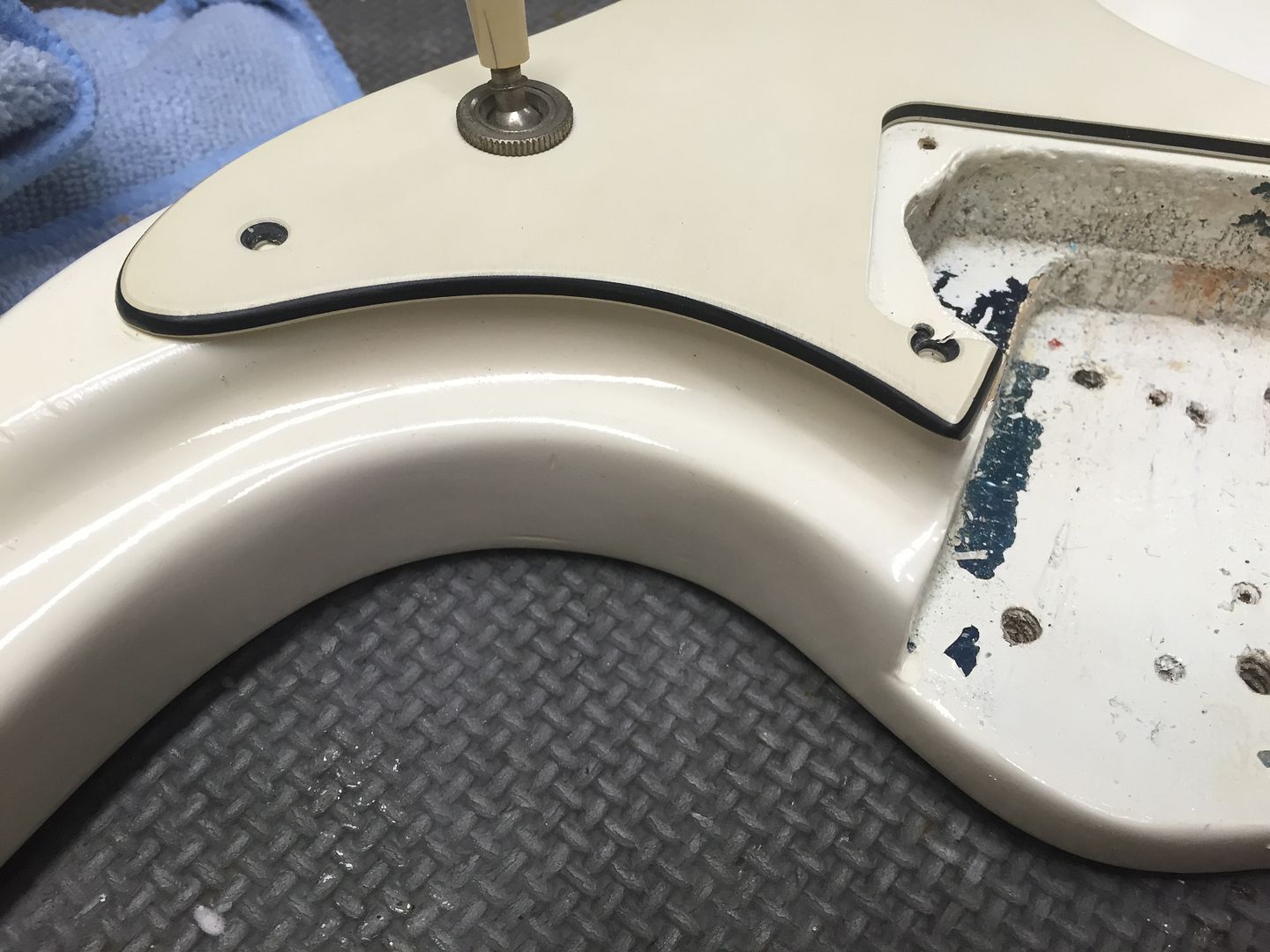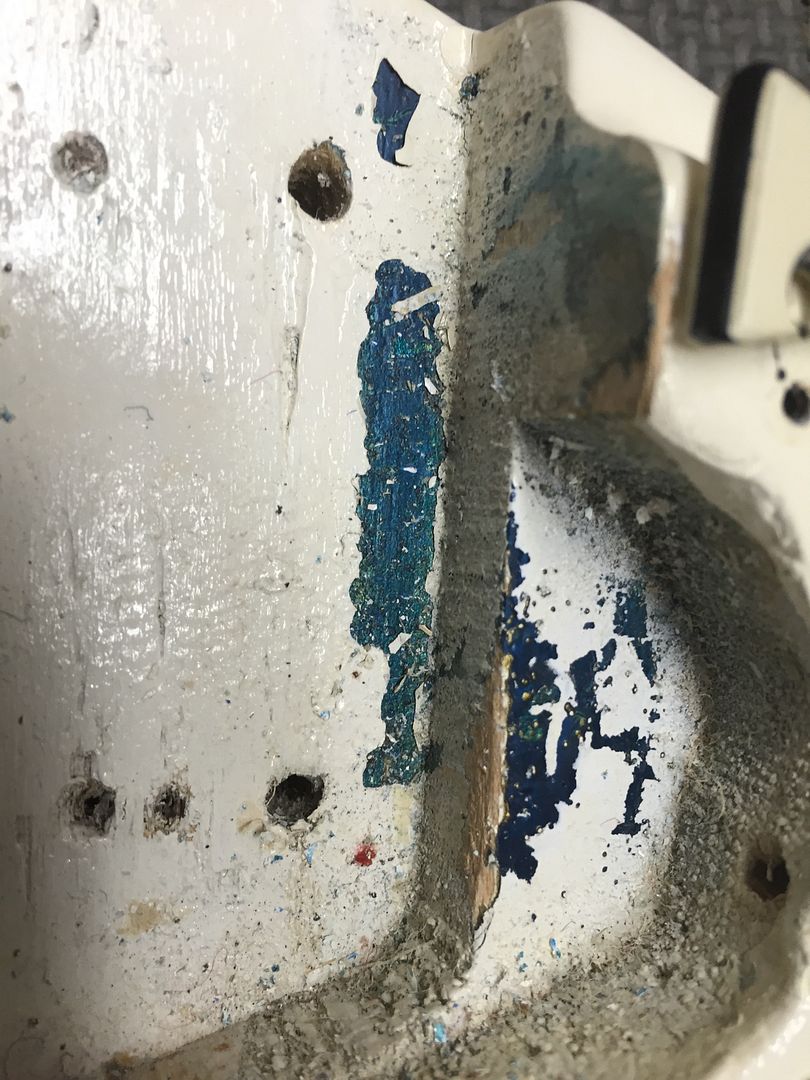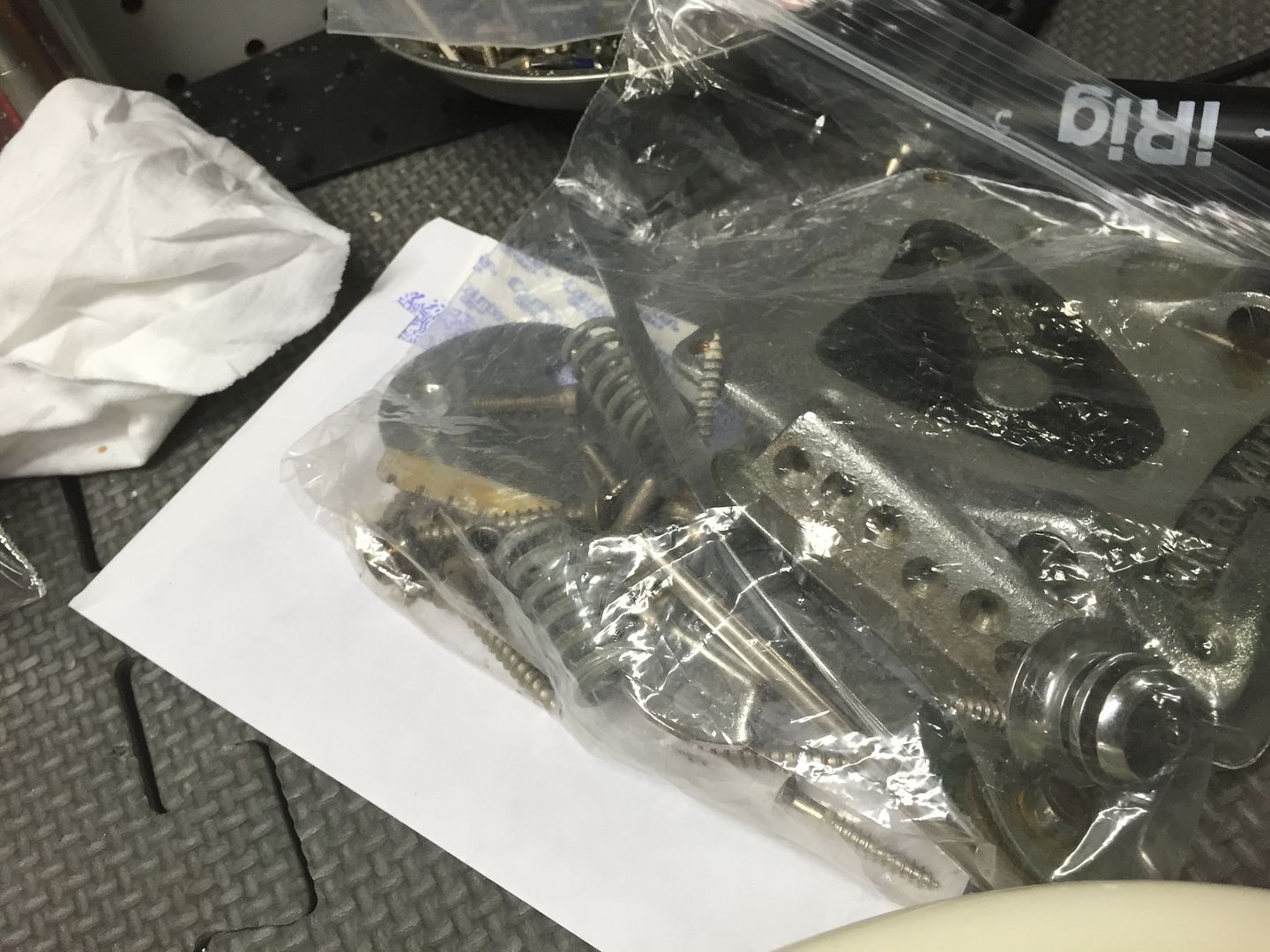 Most all of the original parts are there including the vibramute. It was obviously refinished, which he confirmed as his dad was the previous owner who did it. The truss rod was broken but these can be removed without having to remove the fretboard. The actual truss rod looks as though it can be re-welded easily enough. One pickup is operational but the other has been taken apart. The frets are toast so those are getting replaced for sure. One pot looks to have been replaced at some point but both are bad anyway.
Here are the questions I have.
1. The pickguard doesn't look to be original to me as it hangs over the edge of the body and looks very thick compared to all the pictures I've seen of vintage Mosrites. Can anyone confirm this for me?
2. Does anyone have a suggestion on who to have re-wind the pickup? I'd like to find someone who has some vintage Mosrite pickup knowledge.
3. Anyone have any idea how to find a paint code for Ink Blue? Thats what it originally was. Its a real shame that this was refinished since it seems Ink Blue was the rarest of the finishes from that era.
4. What were the original pots rated? 500K? What brand were they?
5. Faily sure the cap is not original. Can anyone confirm? Original value?
6. Any other details I should look for when trying to get it back to original form?