I bought this from flatfiver a while back. The transaction went flawlessly and he is a great guy to deal with!
Here's the way it looked when it came to me: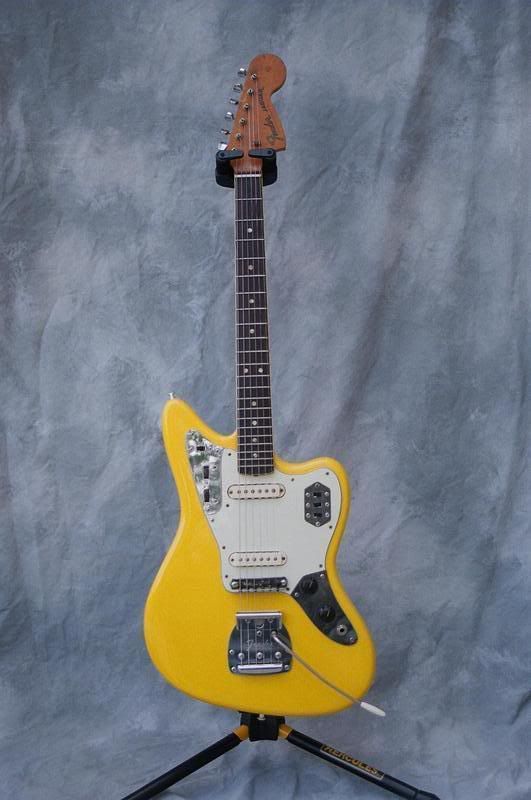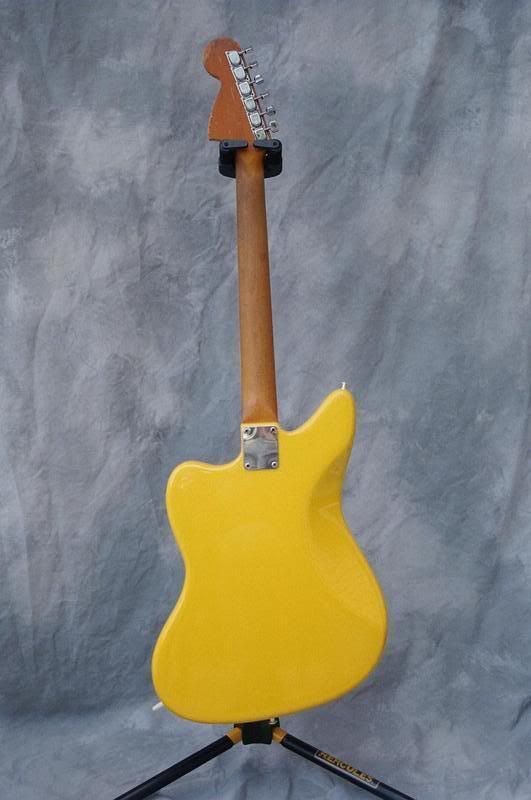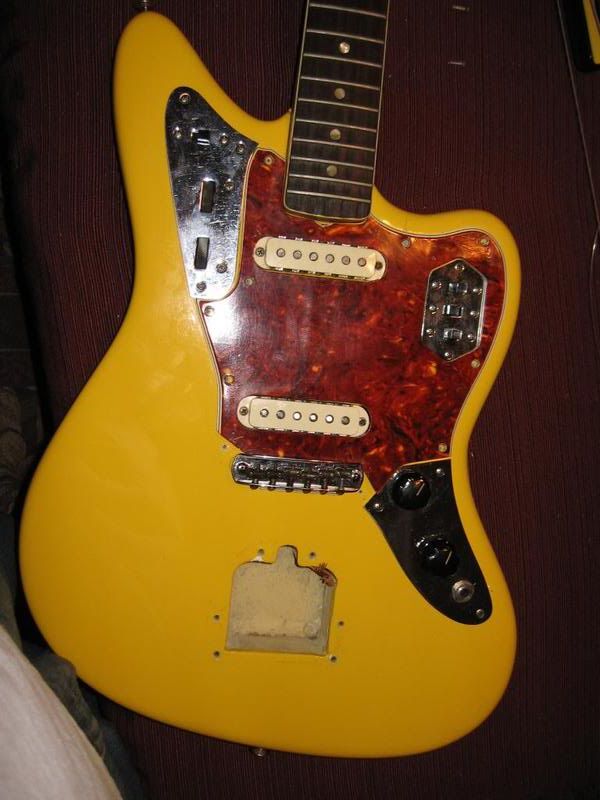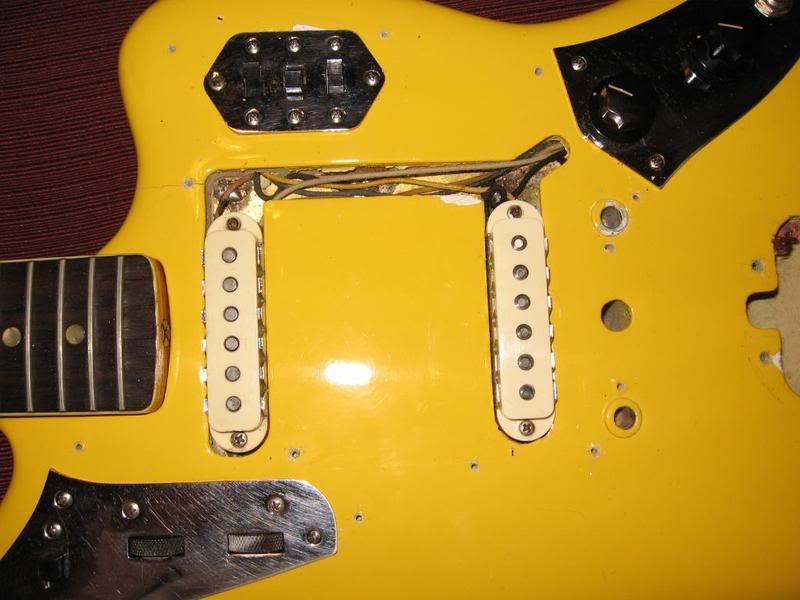 The tuners were an original set of F keys. Some '66 Jags came stock with them but this one had Klusons when new. It has a new nut and has had a partial refret. It also had  a blank neckplate. It had a mint guard on it,but the original tortoise guard was also included.
One of the first things I did was disassemble it and begin stripping the finish. I used a citrus based stripper from Walmart which worked real well though the finish was VERY thick and durable. There ended up being a thick layer of yellow, then gray primer, another layer of yellow (though slightly lighter in color), another layer of gray primer, then a layer or pearlescent finish (which had the consistency of latex paint!), and finally a layer of white primer. The original sunburst was still in some of the cavities and also under the guard. The yellow finish was REALLY thick. The body is noticeably lighter now with the new finish.
I used white primer then a few thin coats of black lacquer on the body. Perfection wasn't my goal and I want it to eventually age in pretty well to not look like a new guitar. It actually already has some finish chips and other wear all just from regular use over the last month and a half or so. I started using it when the finish still hadn't cured 100%, but like I said, this was what I was aiming for.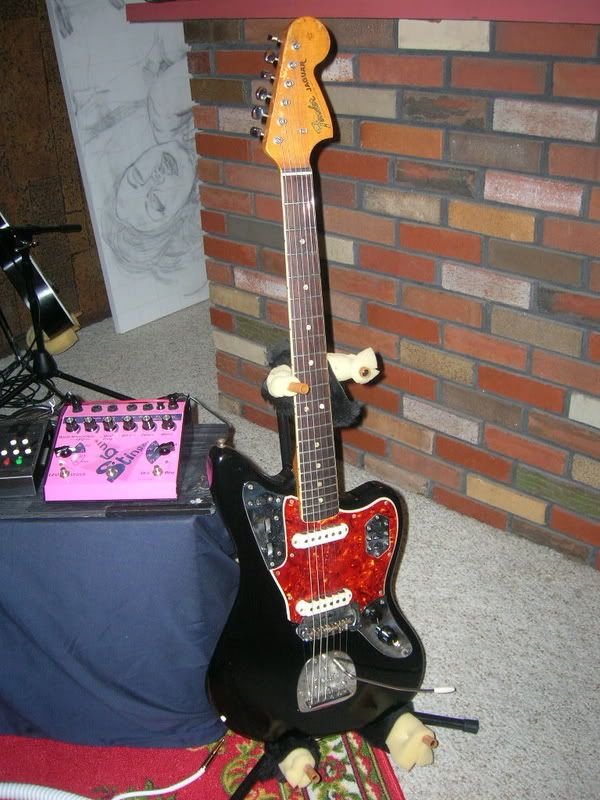 So far a few repro/ incorrect parts have been restored to it. I put the original tortoise guard back on, it now has an original mute (complete with the dried up foam 

), an original set of strap buttons, a correct '66 F plate, the rhythm slider switch, and a few screws which were incorrect. I hope to be able to add a complete set of double line Klusons to it after I pay for them (
). Also the other three slider switches and a correct hardshell case. Those are pretty much the only other things I am concerned with. The '65 bridge pickup sounds GREAT! So I have no plans to worry about that one. Another interesting thing to note is that it had no neck shim when I received it...  the finish in the neck pocket was so thick that it didn't need one!! After the refin though I used an original neck shim (yes.. I had a few lying around 

) and got a good break angle with enough room to fit the mute in there. It plays real well with the medium height action I like, so I am real pleased.
Also, I just wanted to say thanks to those who have helped me out with parts and such on this project... you know who you are 
!
Justin