I bought the equivalent of a box of Jazzmaster parts based on a few blurry photos. I knew it was going to be a project as I could tell it was a terrible strip re-fin and it was missing some parts. What it DID have was a 1963 neck, a slightly earlier body, bridge pickup and miscellaneous wiring and hardware, including the the trem/tremarm 4 original tuners and most of the bridge. Major parts that were missing…Neck plate, Neck Pickup, pickup covers and original pick guard. When the box arrived, it was even more of a project than I imagined.
I think I'll let the pictures do the talking here….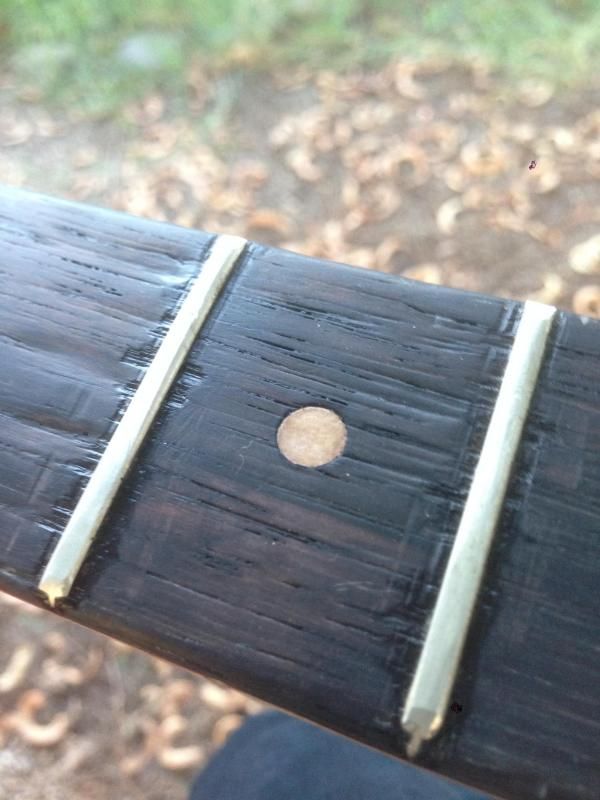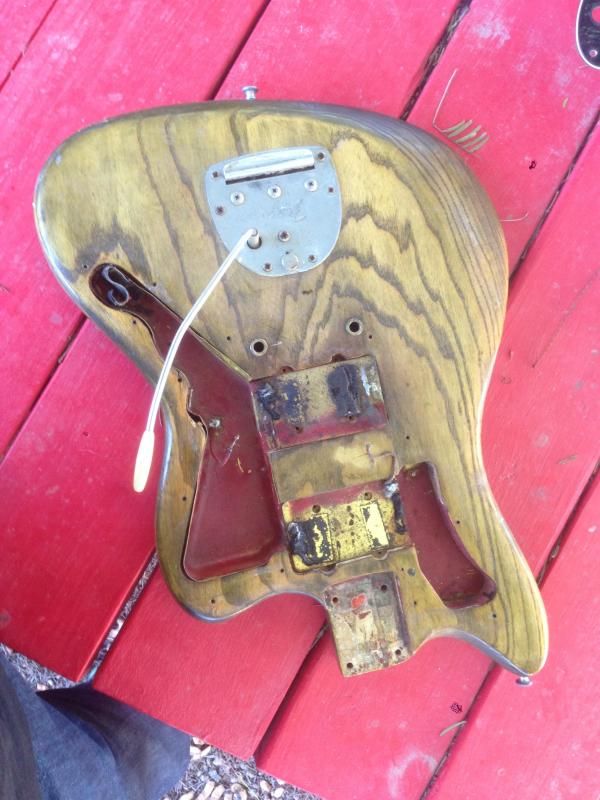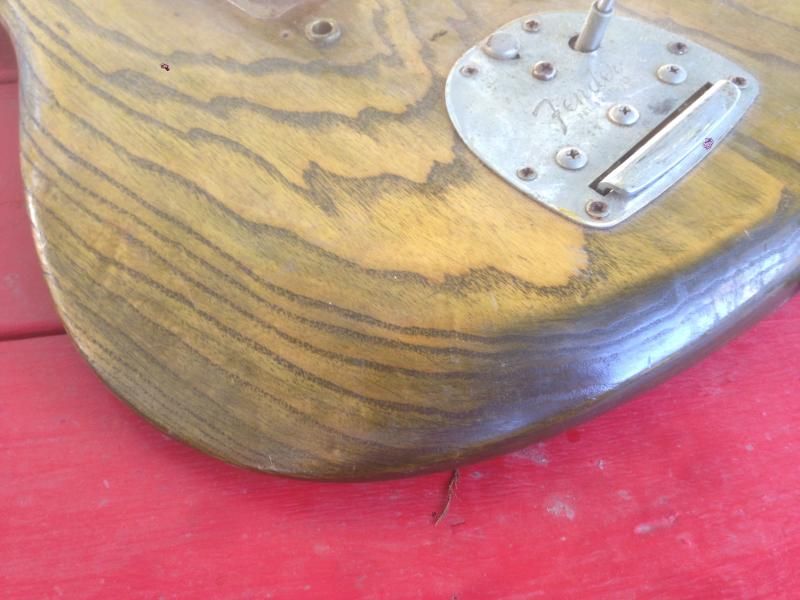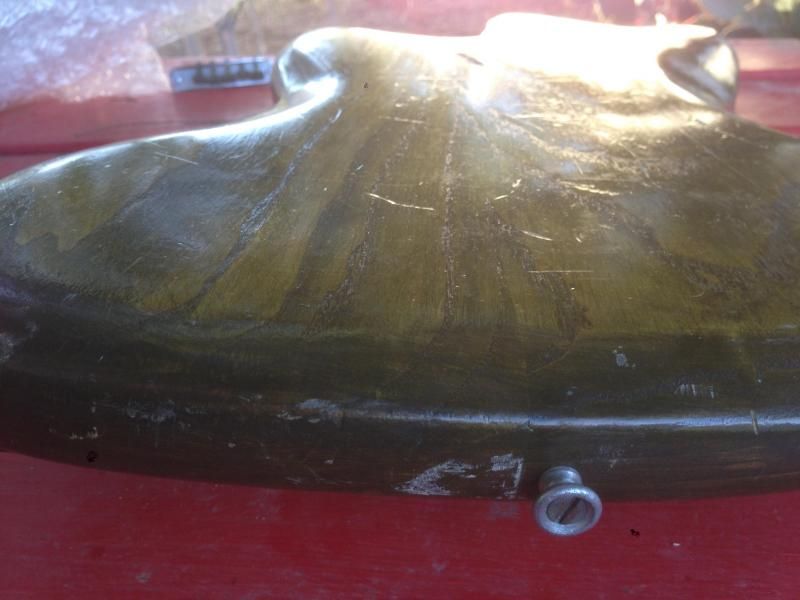 Soooo…. I'm not going to do a full restore of this like I thought I may do originally. The body is just too jacked up. At some point a ton of sanding was done, including extra contours. It may be a bit hard to tell from the last photo, but none of it was block sanded and the back is particularly bumpy and uneven. During the "extra contour abomination" they sanded in to control cavities in 3 spots and then filled them back in….
I'm ok with playing the body as is. It's lived a hard life and unfortunately has the scars to prove it, BUT i can't stand the shade of the stain, So I'm adding a bit more to take it from green to brown. Also in the boohoo department, It looks like this used to be blonde…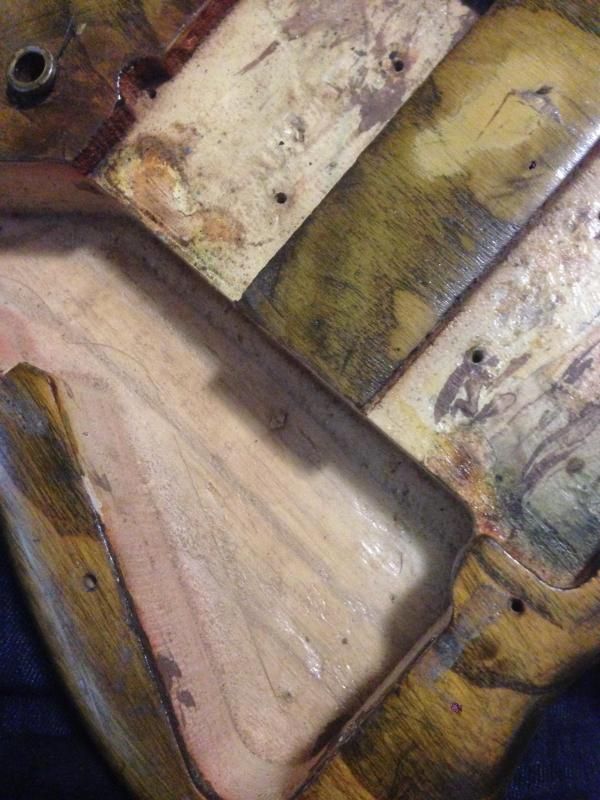 The neck… I consulted a luthier friend and he felt as though he could save the fretboard, so i've handed it over to him to refret/rework.
Also, I've placed an order for some spitfire tort.
I'm excited about the direction this is headed. More photos soon!