I actually started this in a different community but it belongs here.
Thought I'd chronicle my Univox rebuild here as the Carvin site is the forum I call home for guitar stuff.
I have this Univox UC-2. Made back in 1965~1966, there aren't too many of these around and surviving examples tend to be pretty beat up. I love the shape of this guitar but I've definitely played better. And...its ugleeeey. Really beat and the sunburst, well...yeah. Ah but that shape, offset and stretched....too cool Got a killer surf vibe so the main focus of this build will be a repaint to surf green.
Okay, pics: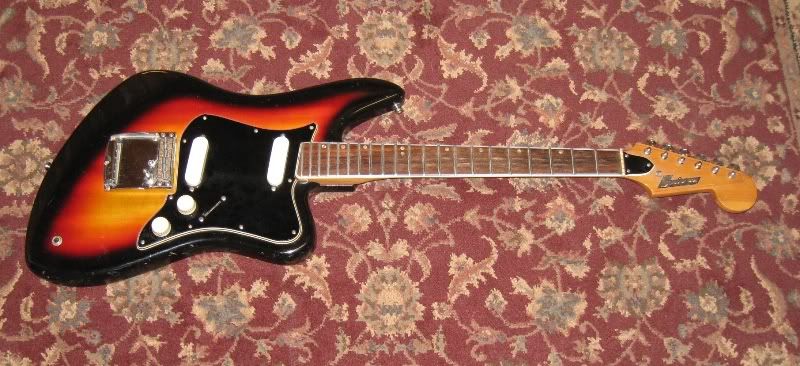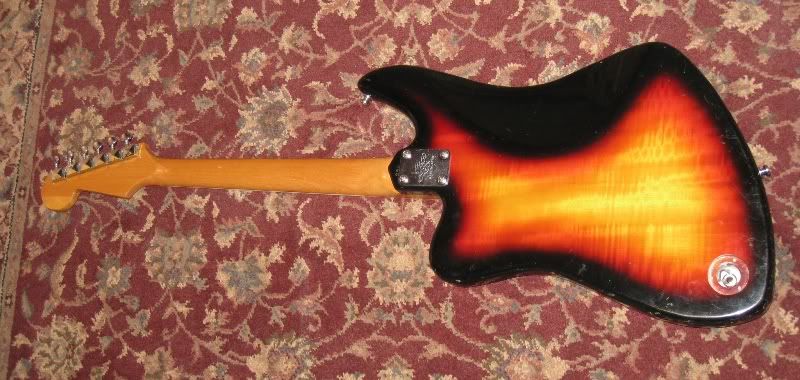 Lets peek at the damage...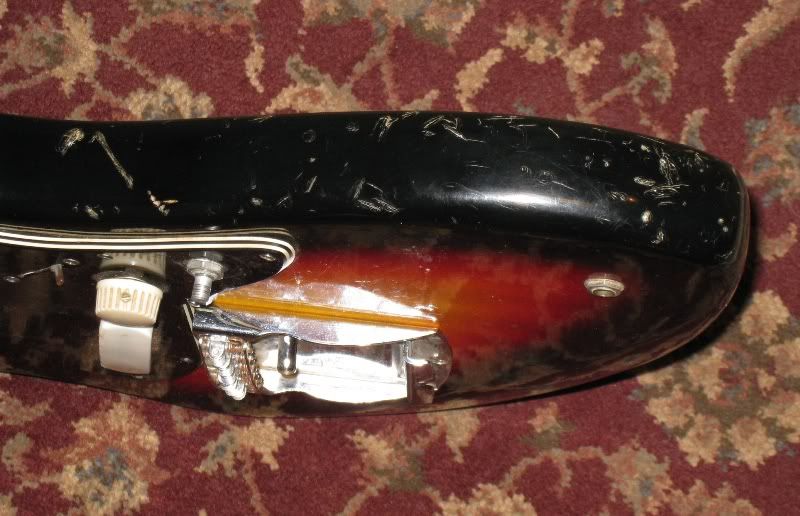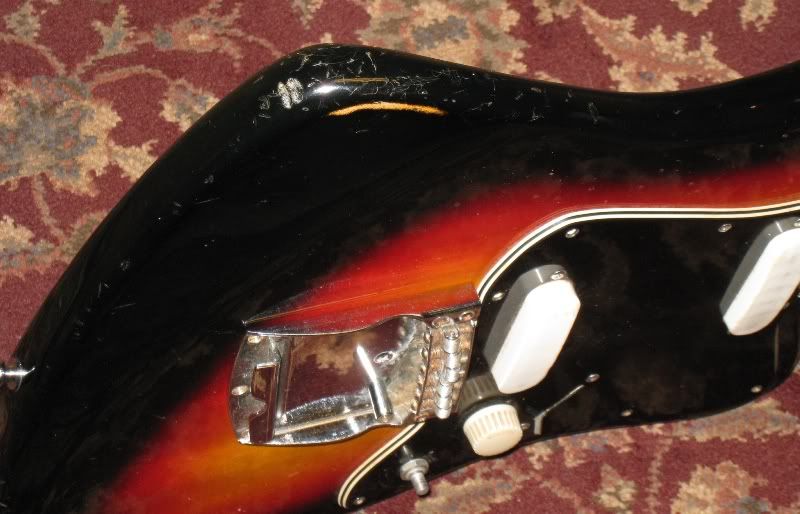 The rosewood on the fretboard has some dips in it from play and the frets, while playable, seem to be pretty worn as well. The neck and board are quite straight but keeping it is optional. The bone nut is chipped pretty good and will need to be replaced.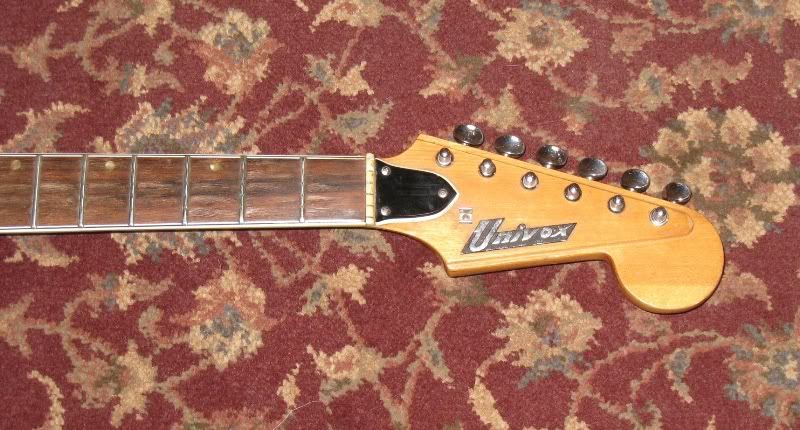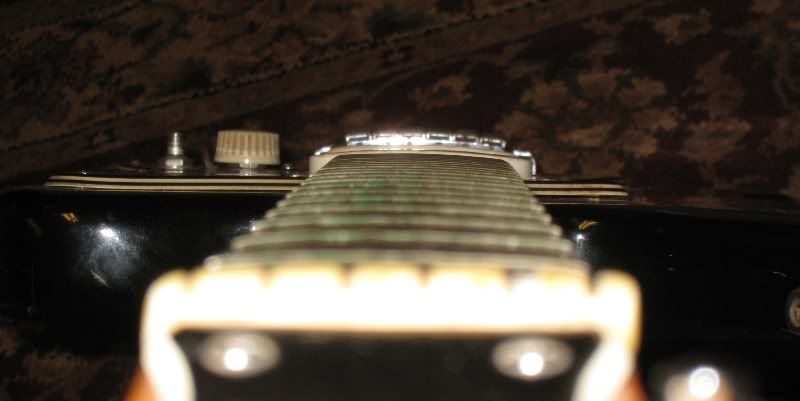 Okay, and for posterity's sake, one last shot of the old girl before the facelift begins.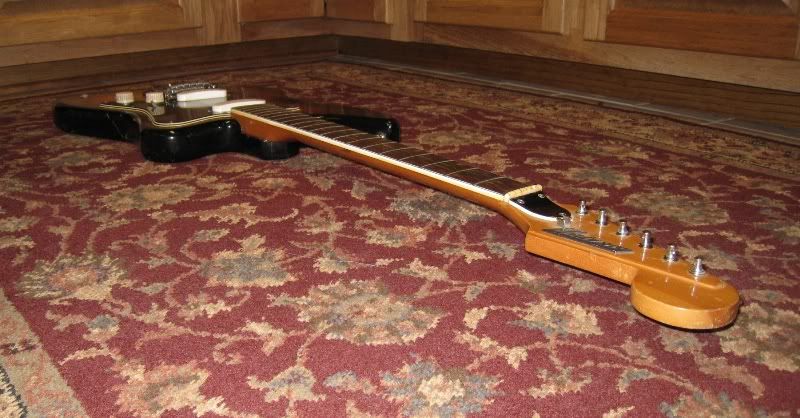 Next, I'll go over the plan.