.. evil stalked the earth. Helpless offsets were hunted down. They were cruelly stripped bare, clumsily refinished in headache-inducing 70s paint schemes, brutally routed by inexperienced luthiers or forced to bear unnatural hardware like humbuckers, tune-o-matics, locking tuners, Floyd Roses .. the list of man's inhumanity to offset goes on.
Here is one such victim: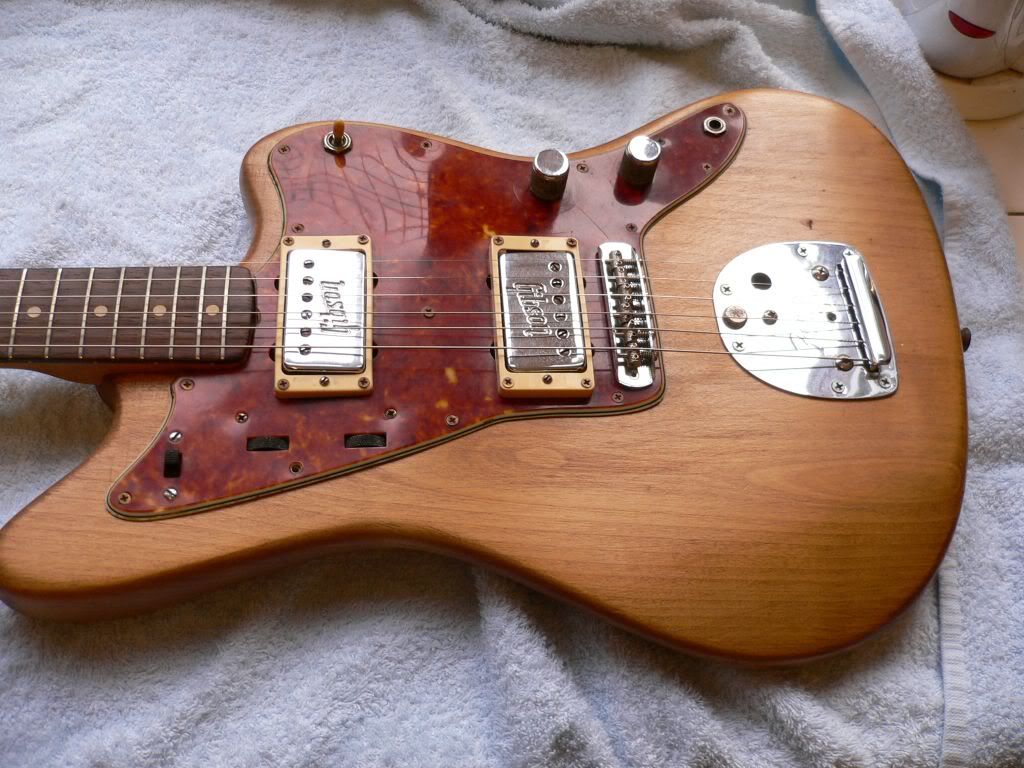 However, I am proud to report to you that two weeks back she left Casa del Mez for southern climes, to the workshop of Mr. Ron Tuohy, a man well known for his abillity to restore guitars to their previous loveliness. Eventually she will return from her Extreme Makeover as a stunning Olympic White with a matching headstock and vintage pickups.