Those of you who have been around for a while
may remember this
particularly borked example of a pre-CBS JM: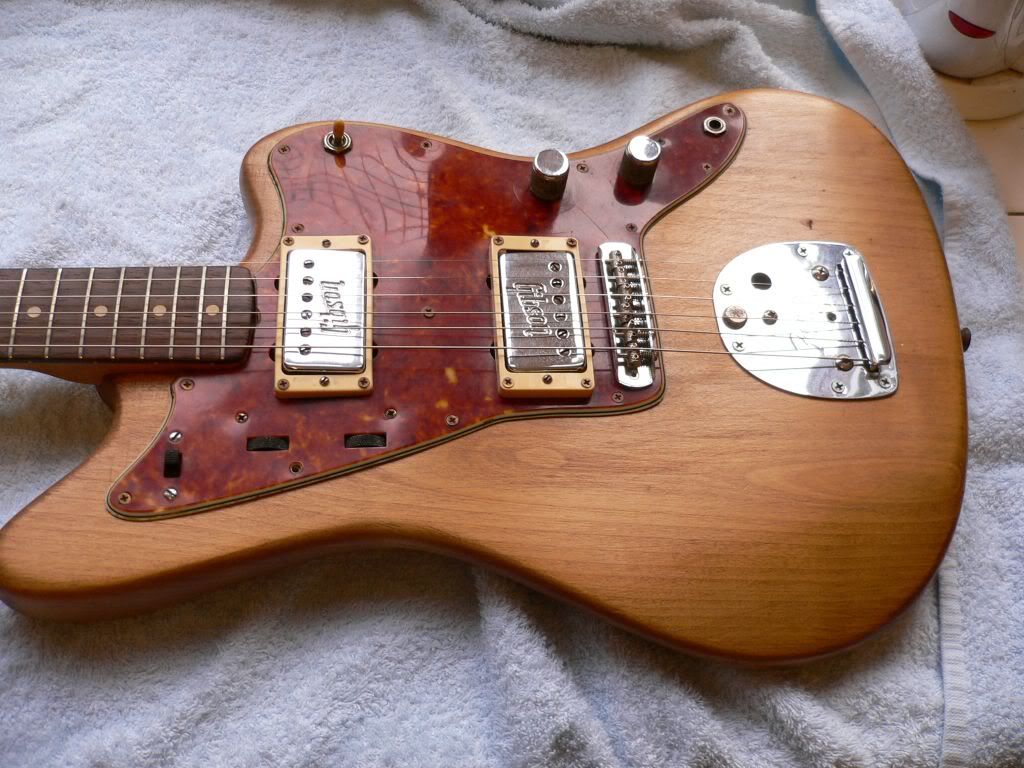 It went away for a refinish and came back a year later without one .. came back again from a second attempt and is now olympic white. I have been gradually sorting out the electrics after finding a pair of vintage pups for it, so the wiring is now a mix of old and new cloth wire (there was quite a lot of nasty plastic-coated wire in with the humbuckers).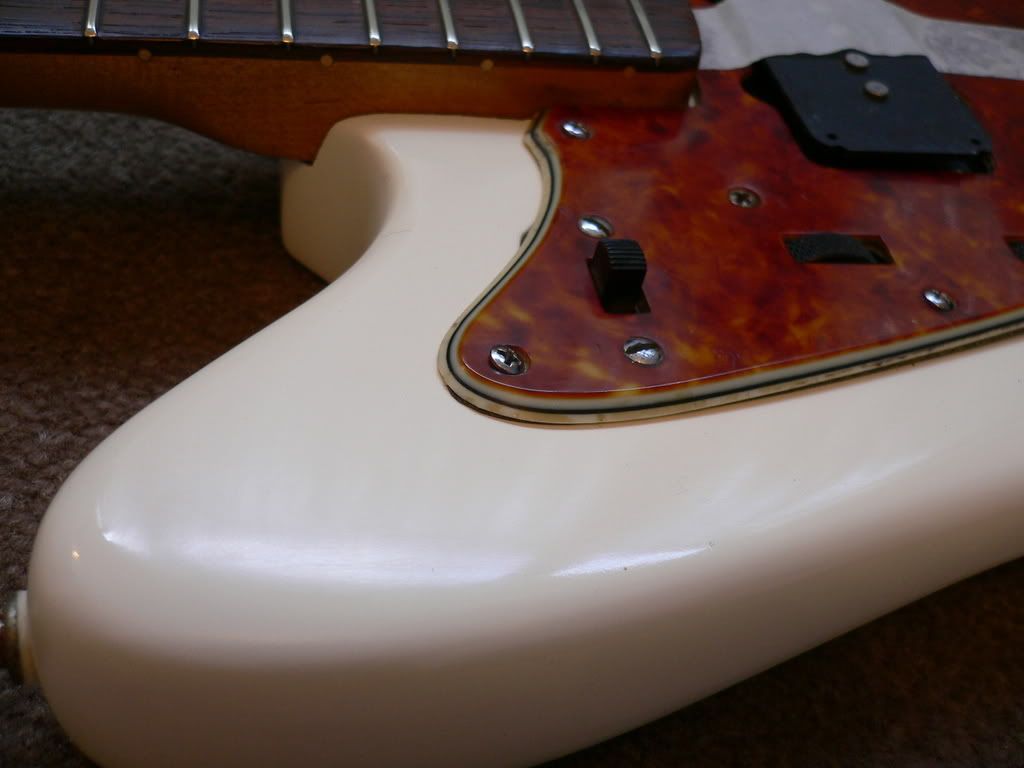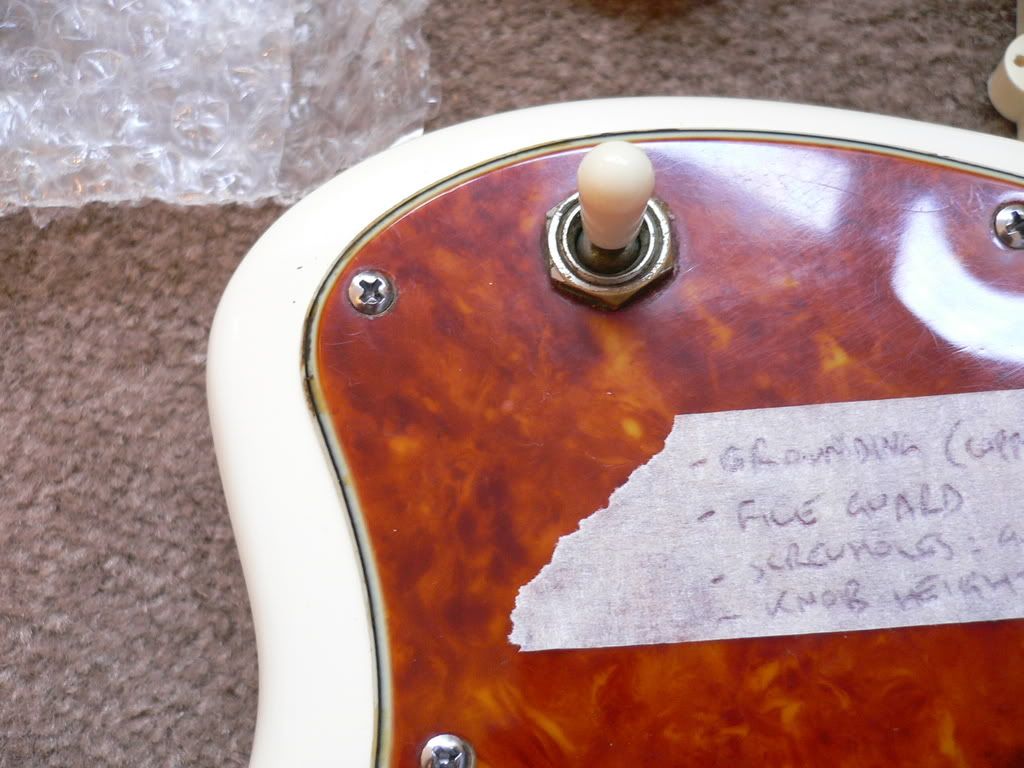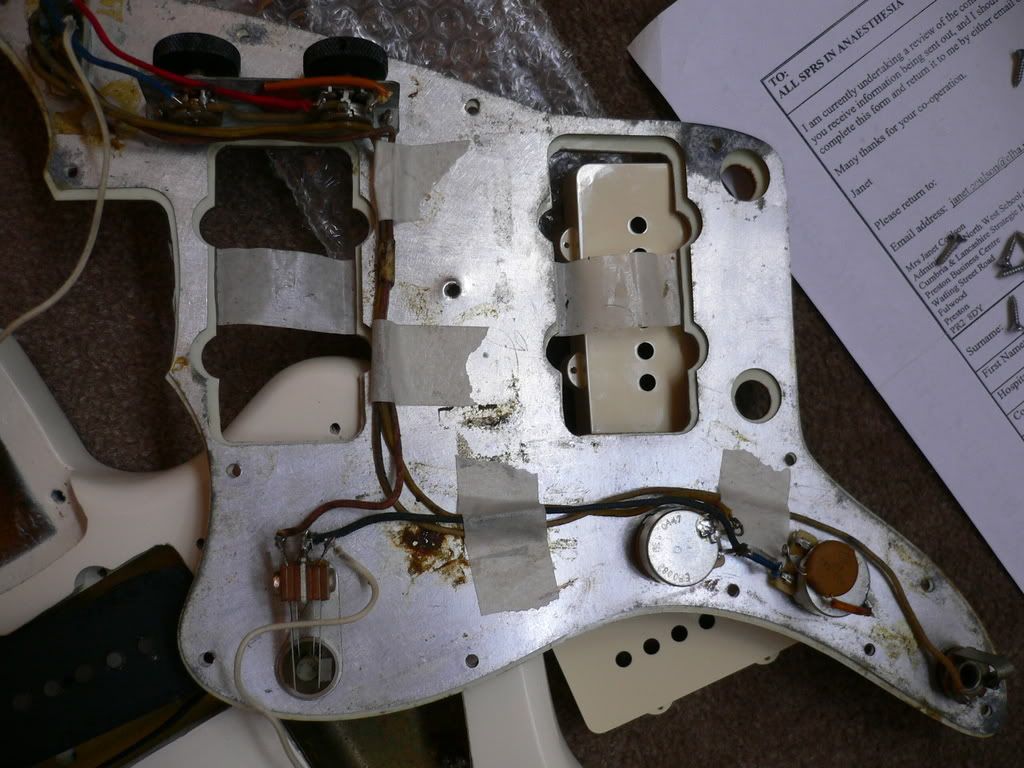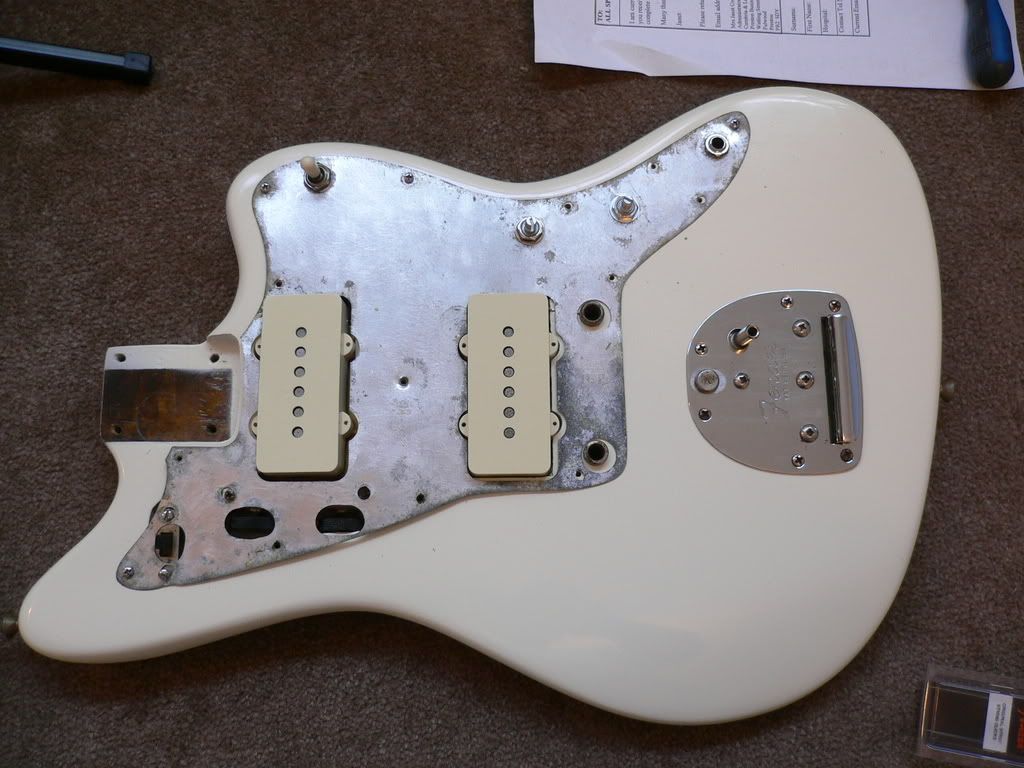 I'm halfway through filing the guard which is heavily shrunken, but it's such a nice light-coloured piece of tort I think it's worth the effort.
Next up: refill a few stripped screwholes for the guard and tuners and then it's off for a refret.