Hey, so after a couple of years of holding out and looking for a good deal on a pre-CBS sunburst jag I finally picked this one up off ebay for just under $1600 last week.  It's nicely worn and plays really great but with one major flaw, the chunk missing from the headstock.
Not a big deal though, after a trip to Home Depot I was all set.  Pre-CBS neck, meet jigsaw.
After cutting and shaping a new piece, sanding, staining, gluing, and clamping, here's how it turned out.  Not a perfect match, but I'm happy and it matches the worn look of the rest of the guitar.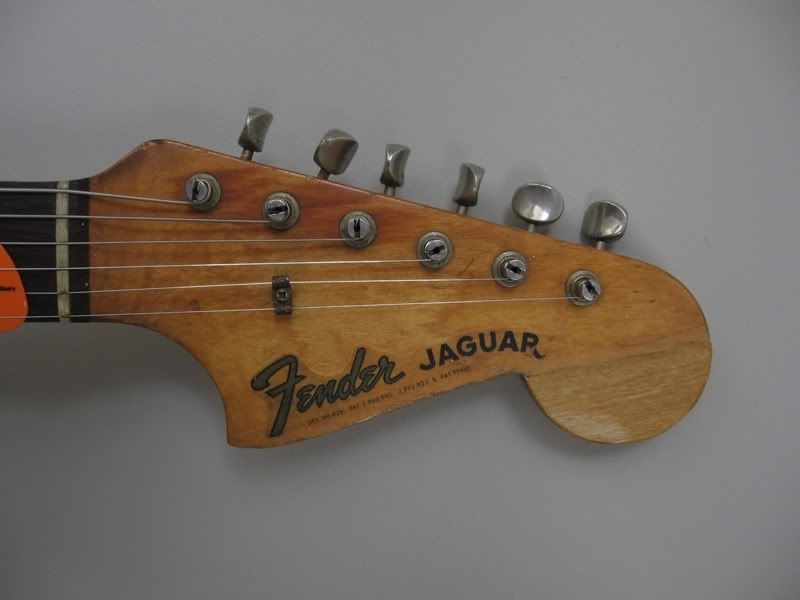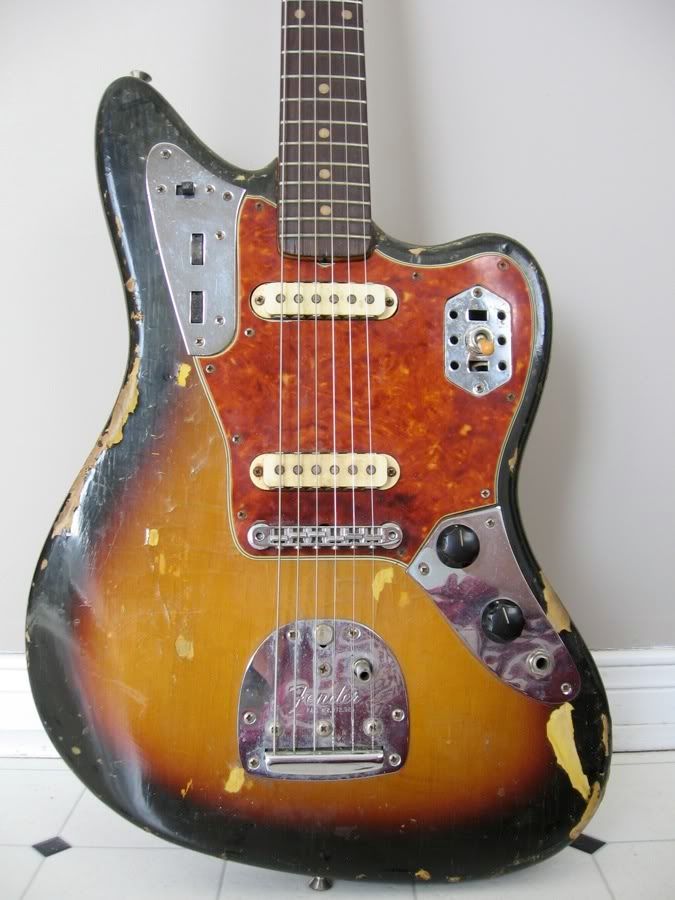 Notice the mute 'shadow' on the guard.  This one's definitely seen a lot of sun over the years.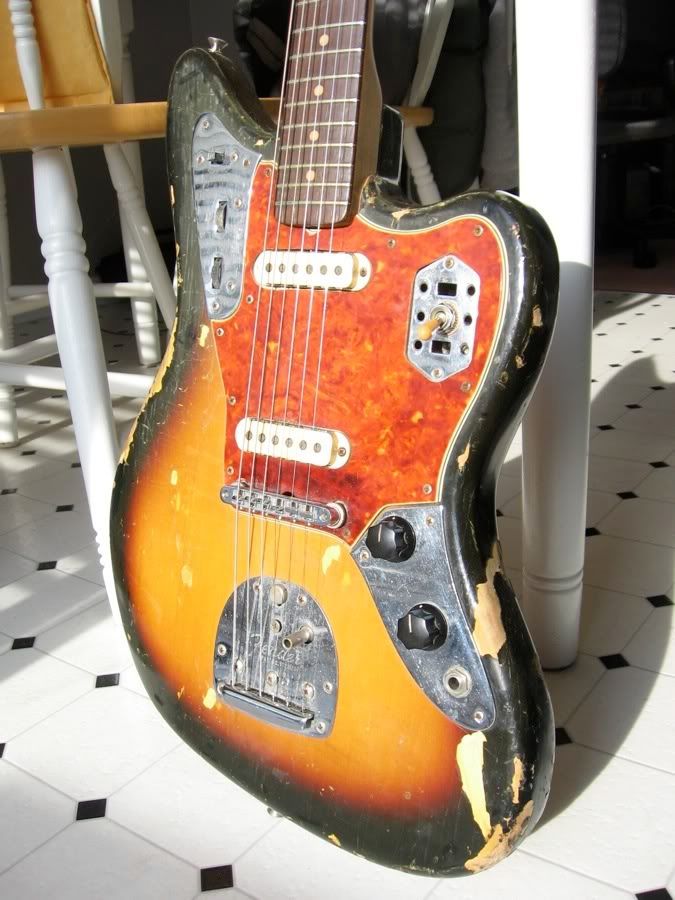 I kind of like the toggle switch, and never use the strangle switch anyway so I'll probably just leave it the way it is.
With a couple of friends.