So, this is from about 13 years ago, but still I got this Jazzmaster, think about 1963 that had this done to it: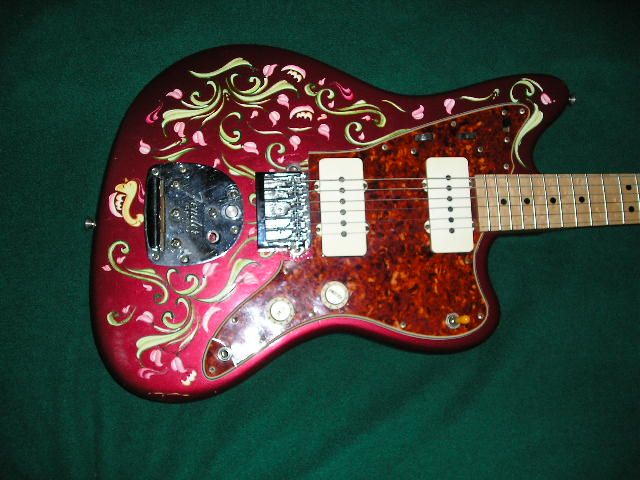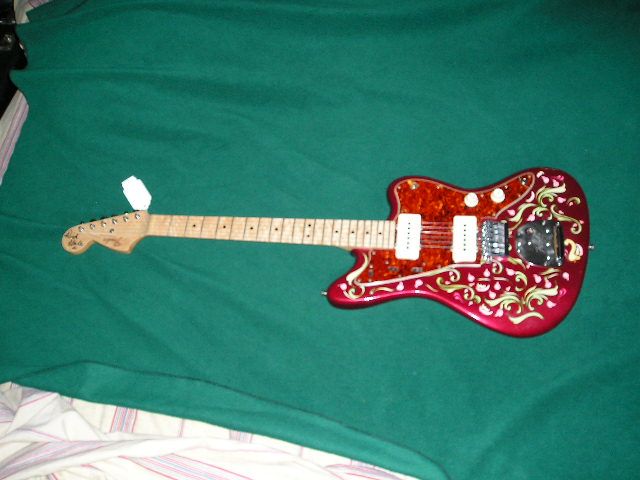 Yeah, a reverse Warmouth neck, a stop tailpiece, refinished (poorly) in red, cut pick guard, someone had a Gibson style bridge at one time and drilled out for that, and what you cannot see is that they also took an Exacto carving tool and carved random squiggles into the body. Still, it is a cool old guitar with original guts.
Sorry, but I can't find the pictures of the work, doweled in the Gibson holes, redrilled for JM style, filled the carving, repainted it green and a friend gave me a nice non-Fender neck for it. Not 100%, but it is something that when it falls off the stand, no harm no foul, harm? no foul.