Hi, I just received these amazing Fender Jaguar pickups from an ebay auction.
It has gold brackets
and the seller told me they were from the sixties.
They are black bottom pickups so I figured they are pre cbs.
I was wondering if these pickups have original wiring. It has this vintage purple Gibson PAF wire on it.
All the reference pictures from pre cbs Jag pickups I can find are from 1964, and those have this orange wire.
The only reference I could find for a '62 pickup was this:
https://www.thegearpage.net/board/index ... d.1875574/
It looks like the same kind of wire as on my pickups.
The pair I have have 'flat' poles (they are not completely flat, but just a little staggered)
The neck pickup reads 7.1k and the bridge reads 7.3k.
I removed the pickup covers when the pickups arrived, but im too afraid to open them again, as I could damage them.
Does anyone have some information about pre CBS jaguar pickups?
My pickups: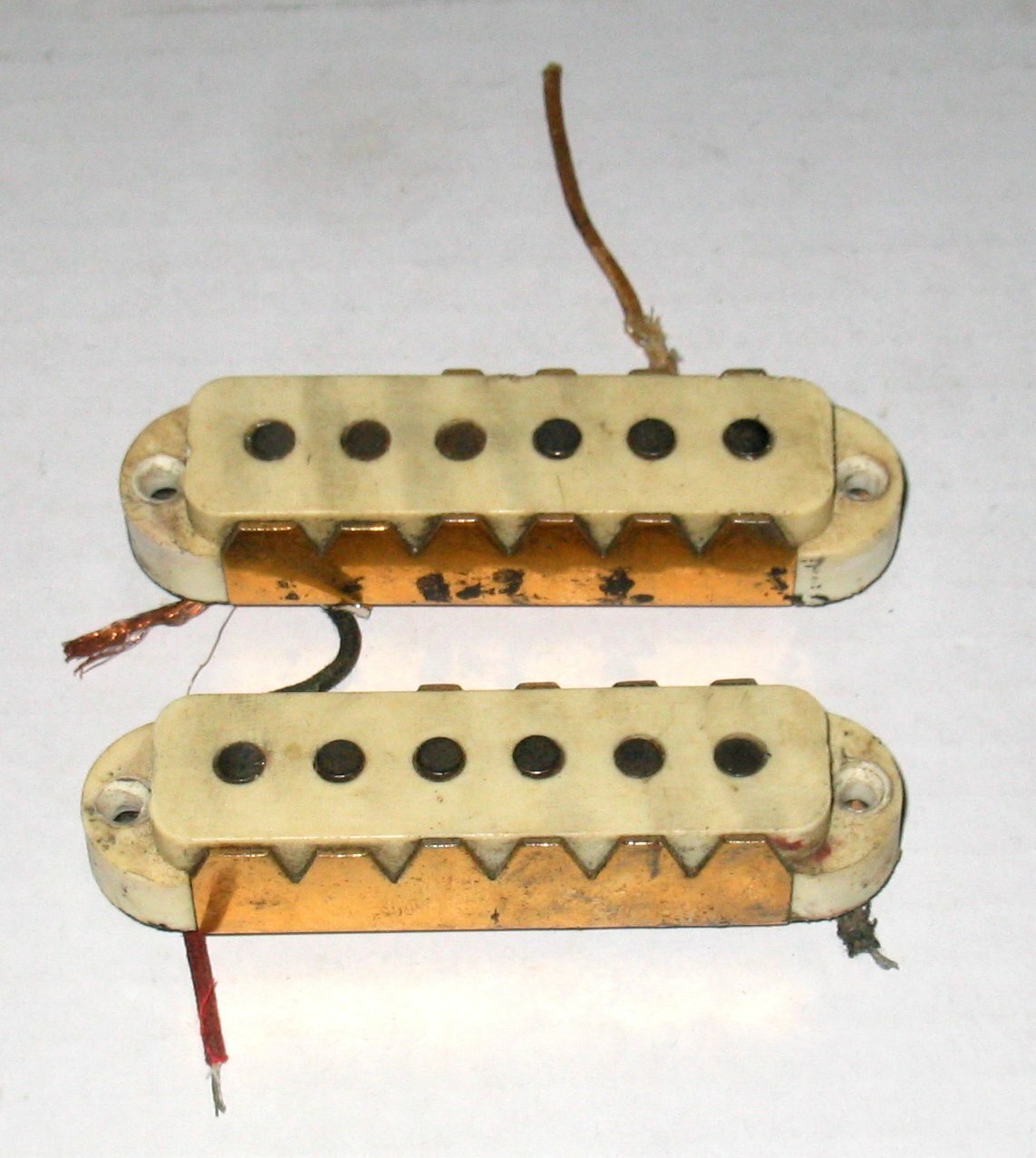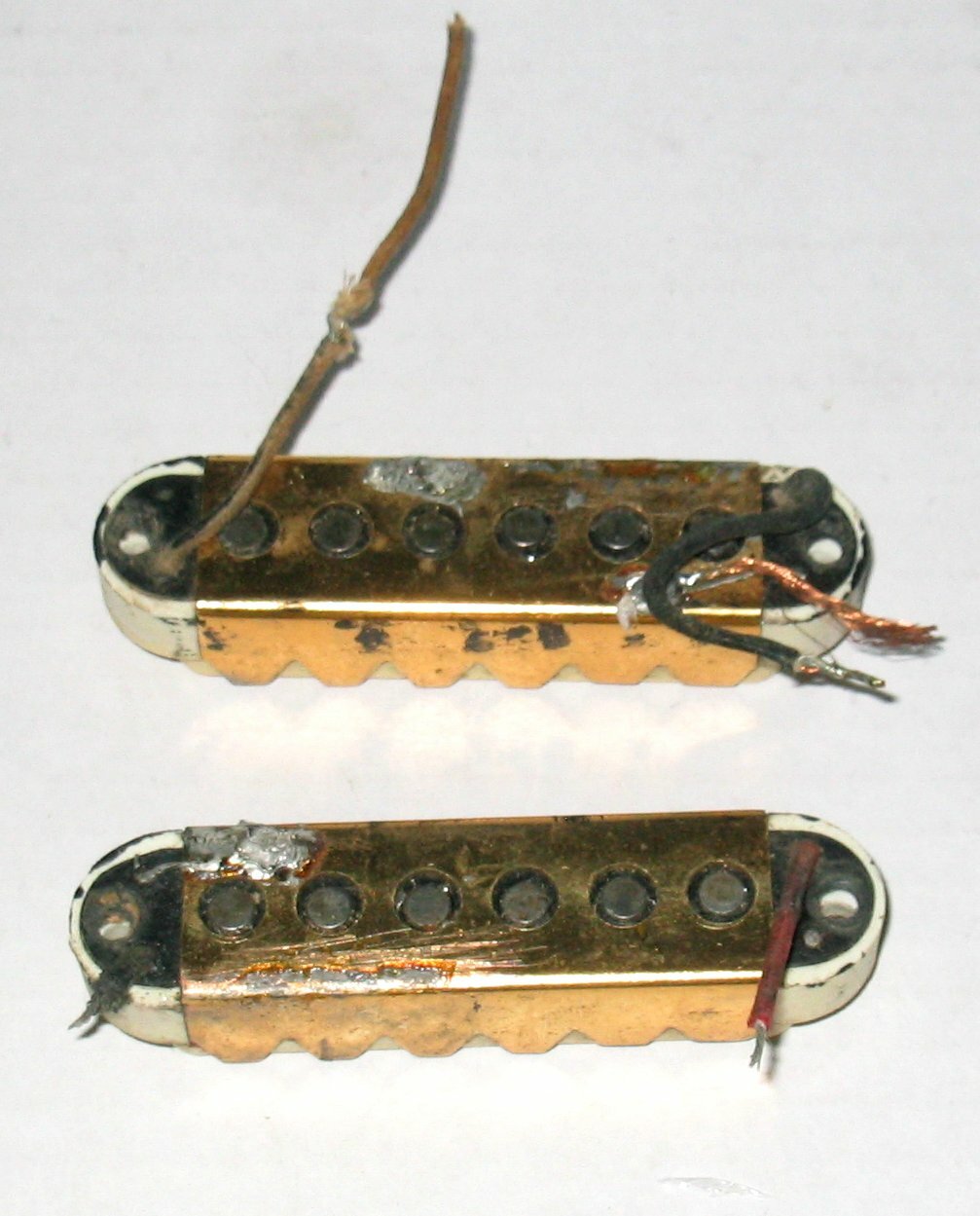 Reference:
PAF Gibson pickup: