PAT. # 2.972.923

Posts: 4978
Joined: Tue Mar 10, 2009 6:59 am
Location: Bo Diddley Technical Institute of Cryptozoology (European HQ)


British Musical Instruments Trade Fair from 1963 !!! Spot the Guitaret !!!
https://www.youtube.com/watch?v=xuG5uEc1XuA
---
PAT. # 2.972.923

Posts: 1174
Joined: Mon Mar 17, 2014 1:03 pm
those things sell for loads of money...I don't get it! Very cool, but it's basically a tiny Hohner Cembalet, I think.

Interesting footage, I was looking out for the Hohner guitars made by Fenton Weill, but their stall looked to be full of Kays! Wonder if they just imported them or sold them under the Hohner logo.

Also cool to see a just redesigned Vox Phantom walking towards the camera!
---
PAT. # 2.972.923

Posts: 593
Joined: Tue Sep 03, 2013 3:55 am
Location: England
Oh god, those Gretsches...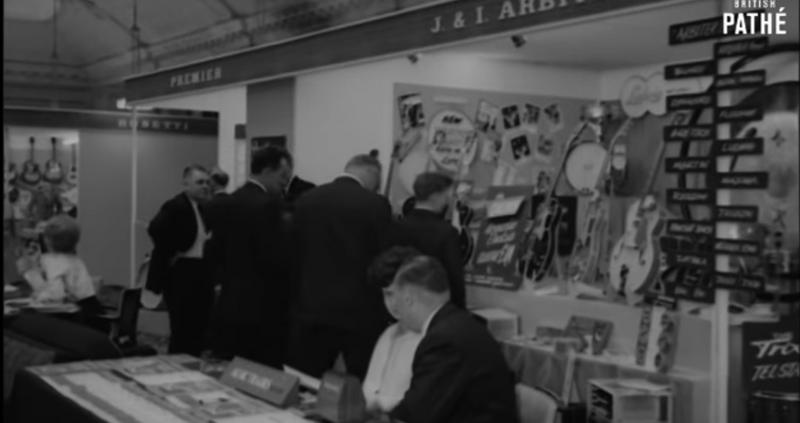 ---