Anyone else loving the new Mykur elpee Folksange?
She's gone the full...
reindeer skin framedrum roll
…Nordic folk high priestess and finally set aside her Valkyrie helmet of black metal which in the past formed something of an icewall between this listener and some of her M and Mareridt records, though the superb live in a crypt
Mausoleaum
record stands aside from this. That on is maximum small g gothic or a Christmas record or both if you live in the cursed house of Shadowplay.
It's folk but folk up a totally different Fjord than your typical felt hatted beardie real ale folker and far north of any campfire strummer rhubarb. It's more Dead Can Danish if you get my meaning, chiming, choral, ritualistic and the perfect soundtrack to your midsummer dinner, swanning round the house in your robes and floral headdress or perhaps handy if you plan on seducing a Viking! This is enhanced by a sound palette smeared with less heard Nordic folk instruments like the nyckelharpa and strakharpa and some Kulning herding calls which I'm finding work just as well with children.
However it her voice that's the star of the show, scoring a hard to beat 'Agnes Obel' on the scale elite white coated scientists at the Shadowplay Institute developed as a way of stratifying singers.
I'm pretty knowledgeable on folk traditionals but the only song I immediately recognise is House Carpenter (The Daemon Lover) which was popularised by Joan Baez and Pentangle.
We were lucky to see her do this live last year (IIRC OSG member wingnutkj also attended~)
Full stream on youtube;
Mykur - Folksange
Bandcamp;
Mykur - Folksange
where they were selling the cool limited edition with a lyric booklet I bought which isn't here yet and NLA. Being impatient I also bought the UK indies blue version (no booklet only sleeve insert)
Spotify;
Mykur - Folksange
Some cool demonstration videos of the traditional instruments;
Myrkur Nyckelharpa demonstration (Svea)
Myrkur - Lyre / Video Demonstration (Leaves of Yggdrasil)
Kulning / herding calls - Myrkur
And a live concert;
Myrkur | Folkesange | Södra Teatern, Stockholm | 2018-02-11
LOVE the sleeve even if the semiotics of the imagery might play well with certain sewer dwellers.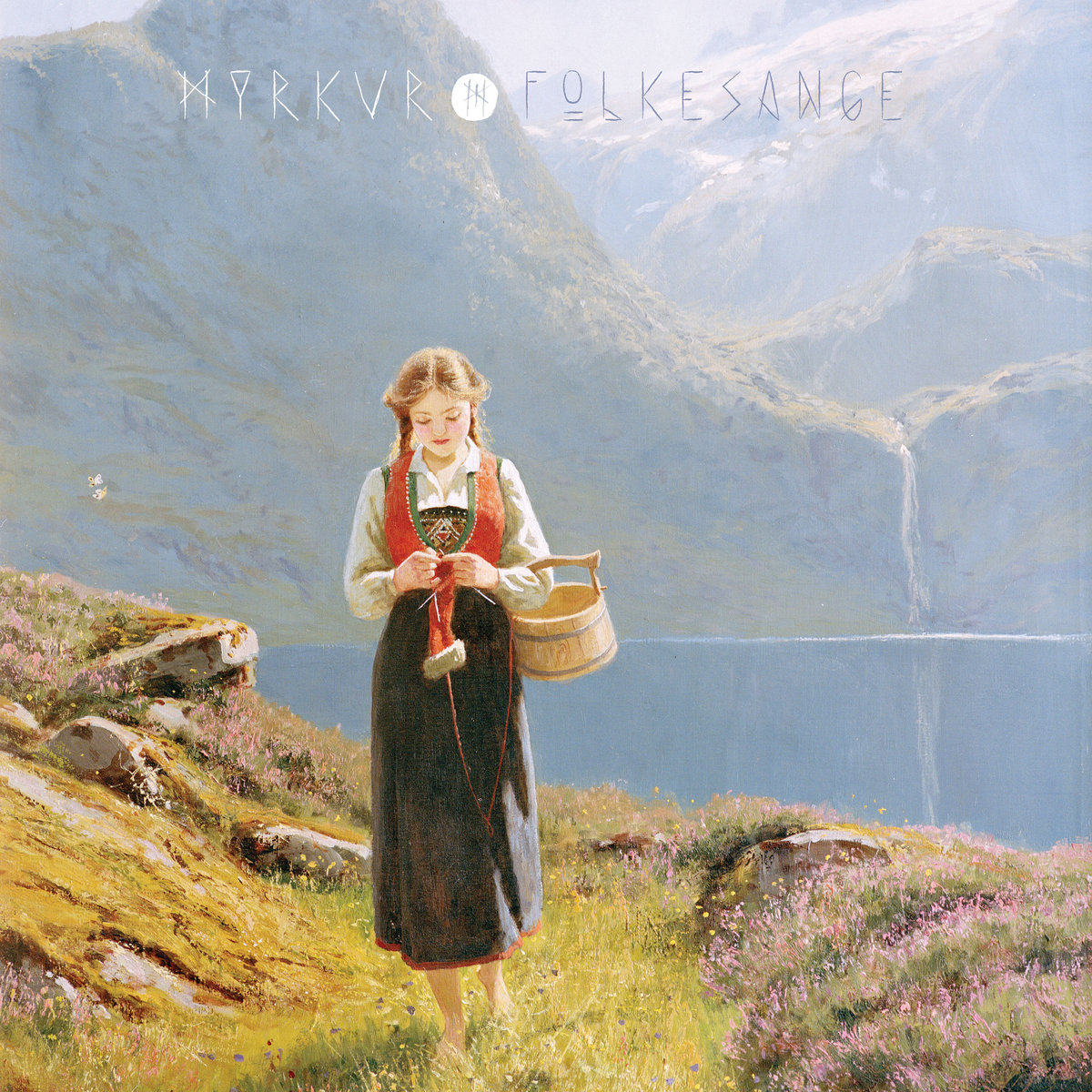 The sleeve is printed on this canvas textured board if that sort of think in meaningful to you
D