So ... here we go.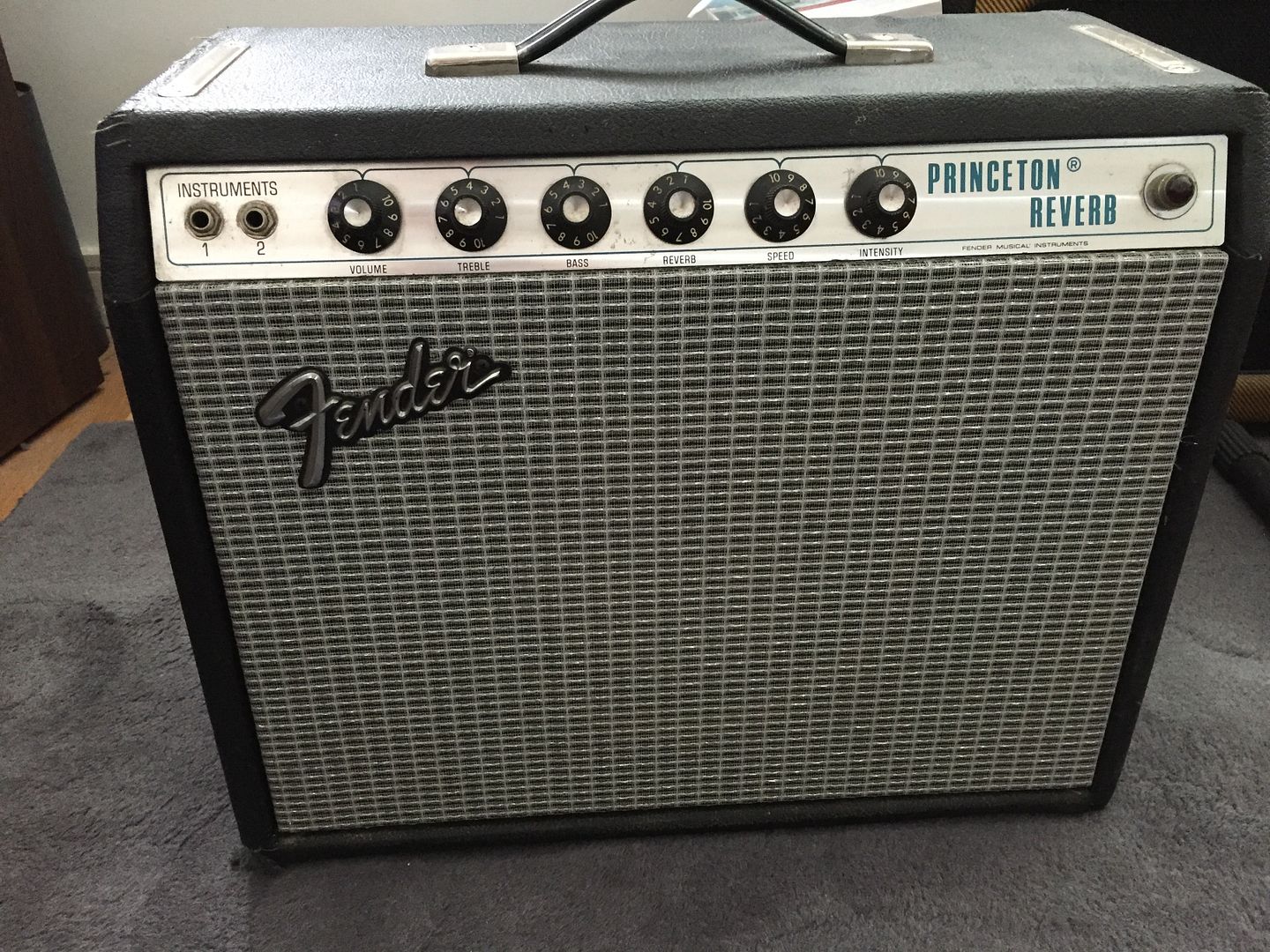 Here's the speaker - google image seems to both say and contradict that this is an Oxford - anyone here able to identify it?
No other codes on the basket or cone - just the white sticker code.
Man, I got lucky with the valves!
RCA 12AX7s, Sylvania in the reverb driver and Philips 6V6GTs in the power section. Nice!
The baffle has been replaced - and it'll do, but I'd probably have done a cleaner job, but it'll do.